Student Loans: A Quick Head Start or Long Term Problem? AFBC Weighs In
Press Release
-
updated: Nov 23, 2018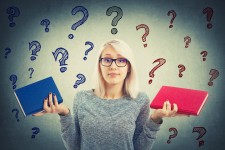 EMERYVILLE, Calif., November 23, 2018 (Newswire.com) - EMERYVILLE, Calif., November 23, 2018 (Newswire) -​​Student loans have a bad reputation at this point, and it's not entirely undeserved. But is it the loans themselves that are an issue, or the industry that makes them a necessity and that handles repayment? American Financial Benefits Center (AFBC), a document preparation service company that has helped many struggling borrowers, says that every issue has multiple facets to it for people to consider.
A recent study following 20,000 students over a five year period found that taking out loans lent itself to students being able to accomplish more things during their time at college. They were able to work less and provided extra financial security if an emergency came up. Not having to focus as much on working outside of schooling also meant less stress from that job, allowing students to better focus instead on studying. Aside from making attending college less stressful, students who took out student loans on average earned more credits per school year and higher grades overall.
As a result, the researchers concluded that schools that attempt to discourage students from taking out loans may be doing them a disservice in the long run. Student loan borrowers often lament their loans during the repayment period, thinking about how they'd likely be able to better afford things if they weren't focused on their loans. However, in the cases that borrowers are able to get jobs thanks to their degree, that statement likely isn't true because they wouldn't have that job if it weren't for attending college with a loan. "There's good and bad to every decision, even student loans. It's just a matter of deciding if the good and bad are worth it to an individual," said Sara Molina, manager at AFBC. 
But a degree-related job doesn't necessarily make repayment easier. Many borrowers still struggle to make ends meet and need some sort of assistance during the repayment period. AFBC has been there for thousands of struggling student loan borrowers, to help them apply for federal income-driven repayment programs that have potentially lowered their monthly payments and gotten them on track for student loan forgiveness after 20-25 years of being in the program. "We believe student loan repayment shouldn't have to be a struggle. That's why we're so dedicated to helping our clients in the ways that we can," said Molina.
About American Financial Benefits Center
American Financial Benefits Center is a document preparation company that helps clients apply for federal student loan repayment plans that fit their personal financial and student loan situation. Through its strict customer service guidelines, the company strives for the highest levels of honesty and integrity.
Each AFBC telephone representative has received the Certified Student Loan Professional certification through the International Association of Professional Debt Arbitrators (IAPDA).
American Financial Benefits Center Newsroom
Contact
To learn more about American Financial Benefits Center, please contact:
American Financial Benefits Center
1900 Powell Street #600
Emeryville, CA 94608
1-800-488-1490
info@afbcenter.com
Source: American Financial Benefits Center
---
Categories: Financial News, Financing and Student Loans
Tags: education, getting ahead, income-driven repayment, pros and cons, student debt, student loan repayment, student loans
---