Stubbs Alderton & Markiles' Client Hyperator VR Innovation Labs Launches First Games on Steam
Press Release
•
updated: Dec 14, 2016
Stubbs Alderton & Markiles' client Hyperator VR announces that it has launched two new games in the Steam gaming marketplace.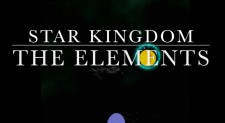 Los Angeles, CA, December 14, 2016 (Newswire.com) - SAM Client Hyperator VR Innovation Labs, a Santa Monica Virtual Reality company, announces the launch of their first VR games on Steam. Hyperator's first VR game is Star Kingdom: The Elements. Players learn how to control and wield elemental energy and magic based on their astrological alignment the day they were born. Players must keep their planets illuminated and protected from the dark fog.
Their second launch is timely for this holiday season. Holiday Simulator - Wacky Sleigh Ride tests your skills to see if you have what it takes to deliver all the presents before the sun comes up. Choose between tossing presents or lumps of coal in this comedic journey in the North Pole. It was launched on the Steam network for the HTC Vive and the Oculus Rift. The game will be released on the Oculus store, just in time for the holiday season.
You can find all Hyperator games on Steam here.
Behind every great startup is a great team. SAM Preccelerator graduates, Charlie Trinh and Jude Belanger, the founders of Hyperator VR Innovation Lab, have been recognized by the CA state senator Ben Allen for their contribution to the enhancement of the LA tech community.
Every second Saturday of each month, they host a Premium Virtual Reality event at Expert Dojo in Santa Monica where users can test Hyperator's VR games, and those of other developers. Also, they have a Virtual Reality Apprenticeship Program that lowers the barrier to entry for new virtual reality programmers. The Premium Virtual Reality events and Apprenticeship Program can be found on Eventbrite. For more information about Hyperator VR, visit www.hyperator.com.
Source: Stubbs Alderton & Markiles, LLP