Stubbs Alderton & Markiles, LLP Announced Caroline Cherkassky as Co-Chair of the Firm's Venture Capital and Emerging Growth Practice Group
Press Release
•
updated: Apr 19, 2021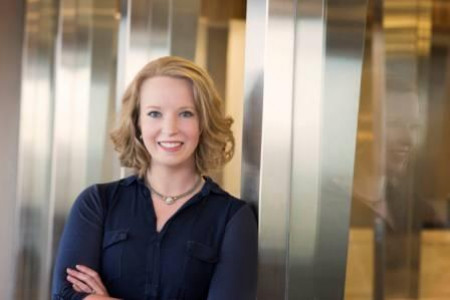 LOS ANGELES, April 19, 2021 (Newswire.com) - Stubbs Alderton & Markiles, LLP, Southern California's leading business law firm, has announced that Caroline Cherkassky has been designated as the Co-Chair of the firm's Venture Capital and Emerging Growth practice group.
A core focus of the Firm's practice has always been serving the needs of emerging growth and technology companies and the investor community.
Scott Alderton, the Firm's Managing Partner & Venture Capital and Emerging Growth Practice Co-Chair, commented: "Caroline has distinguished herself as one of the premier venture lawyers in Los Angeles, and as our practice has grown, she has taken a leadership role within the firm and within our Venture Capital practice. The decision to elevate Caroline to Co-Chair of the firm's Venture Capital and Emerging Growth practice group was an easy one in light of our Executive Committee's belief that the continued growth and success of our venture practice will be well-served by her leadership. I look forward to working alongside Caroline as the Co-Chair of our Venture Capital and Emerging Growth practice Group."
Caroline, who joined the Firm in 2015 and was elected to partner in 2019, represents emerging and growth-stage companies throughout their lifecycle, as well as the venture capital and other investors that invest in such businesses. She serves as trusted outside general counsel to clients across a variety of industries regarding both significant transactions and day-to-day corporate matters.
"It's an honor to be assuming the position of Co-Chair of the group," said Caroline. "It has been incredible to see the growth over the past few years in the local startup ecosystem, and I'm looking forward to leveraging this new position to continue to advance our practice group."
About Stubbs Alderton & Markiles, LLP
Since its inception in 2002, Stubbs Alderton & Markiles, LLP, has worked alongside innovators and leaders of businesses large and small whose ideas are world-changing. The firm takes a long-term approach to its relationship with clients, partnering with them all along their evolutionary path, from idea to growth to exit, or whatever their future may hold. The firm's mission is to provide technically excellent legal services in a consistent, highly responsive and service-oriented manner with an entrepreneurial and practical business advisory perspective.
With robust corporate, mergers and acquisitions, venture capital and emerging growth, public securities, entertainment, business litigation and intellectual property practices, SA&M's attorneys assist clients with virtually every legal issue a business or an individual may face. SA&M's attorneys employ their collective wisdom and experience to craft sophisticated innovative solutions to clients' legal and business problems, always keeping in mind their business strategy and objectives.
Stubbs Alderton & Markiles is frequently recognized for excellence in the practice of law and outstanding commitment to the Southern California tech community. The firm, and its practices, and attorneys are honored by clients, other lawyers from around the country, national legal publications, and ranking organizations such as Best Lawyers' "Best Law Firms," inclusion in Chambers USA: America's Leading Lawyers for Business, and many attorneys listed in Thomson Reuters's Super Lawyers.
Contact:
Kenedy Alderton
Stubbs Alderton & Markiles, LLP
(818) 444-6322
kalderton@stubbsalderton.com
Source: Stubbs, Alderton & Markiles, LLP