Street Vibes Music Inc Taking Over
Press Release
•
updated: Jan 20, 2017
From Bet Mobile Dst Media International, Top Artist Juice J-ula Making Power Moves!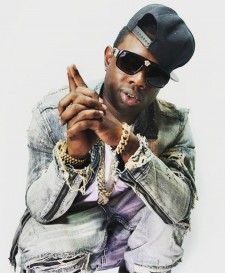 Houston, TX, January 20, 2017 (Newswire.com) - Street Vibes Music Inc is taking over the scene in Houston, Texas from the club scene to the radio airways, with their talented artist Juice J-ula. Juice J-ula is far more than your average rap artist, he has the drive and performance that will take him straight to the top. Juice J-ula's inspirations growing up in Houston came from hometown industry artists such as Ghetto Boys, UGK and Fat Pat.
J-ula has had the privilege to work with many established artists, including opening up for Lil Wayne at a sold out show at the Reliant Arena, which is a huge achievement for any up and coming artist. In his hometown; Houston Texas, he was an opening act for Soulja Boy at the Verizon Center. Juice J-ula's performances have shown Houston that he is a talented artist and has a promising future.
Juice J-ula currently has a hot single playing on FM radio called "Marco Polo". This single has played on stations from the East Coast to the West Coast. In the first month alone, this single has had over 2400 spins and it is still in rotation. Get ready because you will see this hot track playing soon on the Billboard Top 40 Hits with some of today's top artist. Street Vibes Music Inc is scheduled to drop an entire album release soon for Juice J-ula, so be on the lookout. To stay up to date check out their website @ wearestreetvibes.com for more information and also some of their awesome street wear.
Street Vibes Music Inc. supports Juice J-ula to the fullest as his goal is to leave a wealth and a legacy for all of the generations to come. "Family always comes first, no matter what" is what Juice J-ula stands by and is 100% backed by Street Vibes Music Inc.
Street Vibes Music Inc is a family ran record label based out of Houston, Texas that is owned by none other than Juice J-ula's mom Mrs. B and also his brother Rick. This hard working and dedicated team of family is what makes Street Vibes Music Inc successful and allowed them to create a family empire that will as Juice J-ula stated allow them to leave a legacy for the future.
Don't Sleep on Street Vibes Music Inc's artist Juice J-ula, he will be playing soon in a city near you.
Source: Street Vibes Music Inc
Related Media