Stone Street Coffee Unveils Cold Brew Peanut Butter
Press Release
•
Jun 27, 2023
The Next Chapter in the Signature Series Tailored for the Gen Z Taste Evolution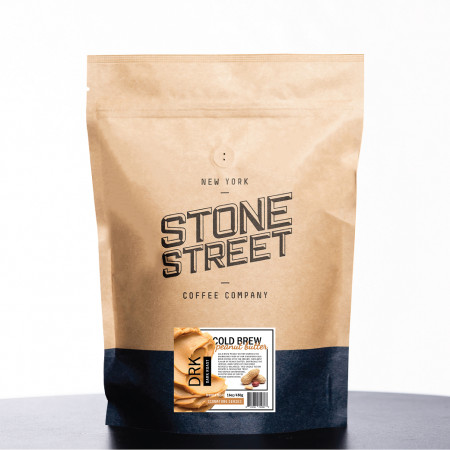 NEW YORK, June 27, 2023 (Newswire.com) - Hot on the heels of the successful introduction of the Cold Brew Fudge, Stone Street Coffee is once again pushing the flavor boundaries with the launch of Cold Brew Peanut Butter, the newest sensation in their exclusive Signature Series designed with the Gen Z palate in mind.
Cold Brew Peanut Butter is a delightful union of the robust, energizing notes of cold brew coffee and the creamy, comforting taste of peanut butter. Crafted with premium ingredients and Stone Street's enduring commitment to artisanal excellence, this novel addition to the Gen Z Signature Series offers an unparalleled coffee experience, further showcasing the brand's ingenuity in creating products that resonate with the Gen Z demographic.
Stone Street's Cold Brew Peanut Butter is more than just a delicious brew; it's an embodiment of Gen Z's spirit of experimentation and their pursuit of unique, memorable flavors. By coupling the smooth intensity of cold brew coffee with the familiar richness of peanut butter, Stone Street has crafted a product that marries nostalgia with innovation - the perfect representation of the Gen Z ethos.
"Stone Street is set to revolutionize the way we enjoy coffee with the introduction of our Cold Brew Peanut Butter," says Johan Pesenti, CEO at Stone Street. "This exciting innovation is not just about creating a new product, but about forging a novel coffee experience. By fusing the invigorating essence of cold brew coffee with the beloved taste of peanut butter, we're breaking down traditional flavor boundaries and inviting the Gen Z demographic to reimagine the possibilities of coffee. It's an adventurous twist that encapsulates the boldness and creativity of today's digital natives."
Stone Street's Cold Brew Peanut Butter will be available starting June 27, 2023, at stonestreetcoffee.com or via the Stone Street Coffee app. Join the celebration on social media using the hashtag #ColdBrewGenZ and discover why the Signature Series is the ultimate taste adventure for Gen Z.
About Stone Street Coffee Company:
Established in 2009, Stone Street Coffee Company is a New York-based artisan coffee roaster devoted to producing the finest quality coffee while championing sustainability and fair trade practices. With an extensive selection of single-origin and blended coffees, as well as exclusive seasonal offerings, Stone Street Coffee caters to the refined tastes of coffee connoisseurs worldwide. To discover more, visit StoneStreetCoffee.com or follow them on Instagram @stonecoffeecompany.
Source: Stone Street Coffee Company