Sports Info Solutions Named Official Data Provider for Premier Rugby Sevens
Press Release
•
Oct 27, 2022
SIS will serve as the league's first official data provider, collecting, distributing, and developing raw analytical and betting data starting with the 2023 PR7s season.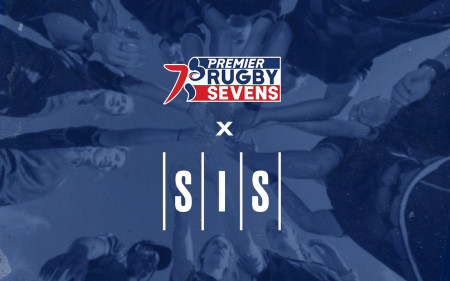 NEW YORK, October 27, 2022 (Newswire.com) - Sports Info Solutions (SIS), a leading sports data and analytics provider, today announced a partnership with Premier Rugby Sevens (PR7s). As the league's first official data provider, SIS will collect, distribute, and develop raw analytical and betting data starting with the 2023 PR7s season.
Aimed to grow the sport of rugby through sports betting and increased fan engagement, SIS was also granted non-exclusive distribution rights of the data for media entities. The parties will collaborate on further commercial opportunities to position the league for North American expansion and continued growth for both the men's and women's competitions.
"Rugby sevens and sports betting have been a long-discussed perfect match," said Owen Scannell, CEO of Premier Rugby Sevens. "Sevens' action-packed competitiveness and high volume daily of outcomes make for a fantastic product for bettors and sportsbooks alike. We are thrilled that our partnership with SIS will enable Premier Rugby Sevens to drive one of the most exciting and engaging sports betting products and bring new fans into rugby."
"Owen and the team at Premier Rugby Sevens are forward thinkers, who have seen exceptional growth to date," said Dan Hannigan-Daley, CEO of Sports Info Solutions. "We're excited to support PR7s with data and betting products which will enable the league to take that next step as they look forward to the Rugby World Cup hitting the USA in 2031, bringing with it continued acceleration of the sport here in North America."
In collaboration with third-party operators and those offering wagering on PR7s' events, SIS will support Premier Rugby Sevens' integrity and social responsibility efforts, including bet types, anti-piracy, and problem gambling.
Coming off a successful 2022 season at MLS stadiums across the United States, PR7s is breaking down gender barriers for sports in the U.S. and has achieved several firsts in its brief existence. The league is the first professional sports entity to launch with equal pay for male and female athletes and is the only platform for women to play professional rugby in North America.
About SIS
Pioneers in the sports data space since 2002, their mission is to enrich and optimize the decision-making process for sports teams, sportsbooks, and sports fans. Learn more at www.sportsinfosolutions.com.
About Premier Rugby Sevens
Premier Rugby Sevens (PR7s) is a groundbreaking professional sports league in North America that debuted in 2021. With a focus on accessibility and entertaining content for fans, the league showcases the electrifying sport of rugby sevens through a touring format in cities across the United States. PR7s is the first sports organization of its kind, with men's and women's teams competing under one umbrella with equal pay. To learn more about Premier Rugby Sevens, go to PRSevens.com and follow the league on Twitter, Instagram, Facebook, and LinkedIn.
Source: Sports Info Solutions