Sports Info Solutions and Combat Registry Announce Partnership with Invicta Fighting Championships
Press Release
•
Nov 11, 2022
SIS and Combat Registry Will Serve as the Exclusive Official Data Providers for the All-Female MMA Promotion Invicta FC Events Starting with Invicta FC 50 on Nov. 16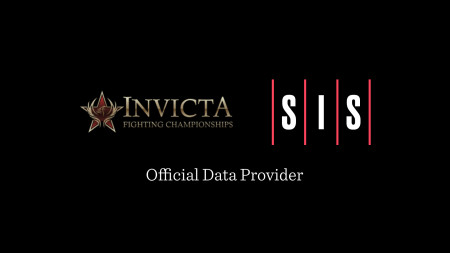 TORONTO, November 11, 2022 (Newswire.com) - SIS, a leading sports data and analytics provider, and Combat Registry, a combat sports data provider, today announced a multi-year partnership with Invicta Fighting Championships, a subsidiary of Anthem Sports & Entertainment, Inc., and the world's premier all-women's mixed martial arts organization, to serve as the exclusive Official Data Providers for the fight organization.
As part of the agreement, Combat Registry and SIS will collect and distribute both live data and historical data, as well as betting-enabling data and analytics, for every Invicta FC event. SIS will also be granted the exclusive right to license and distribute relevant data to sports betting operators.
Poised to be a force in this competitive landscape, SIS, Combat Registry, and Invicta FC will combine their rich experience and records of success to strategically utilize the growing popularity and availability of sports betting throughout the United States, and the exponential boom in interest and demand that is currently taking place in women's sports.
Dan Hannigan-Daley, CEO of Sports Info Solutions, said, "We're thrilled to support Invicta FC as the preeminent Women's MMA property. What Shannon and her team are building there is really exciting and combined with SIS and Combat Registry's support on the Sports Betting and Data side, we're sure to bring Invicta FC more to the masses."
Shannon Knapp, Founder and President of Invicta FC, said, "Invicta FC has already broken new ground as the premier all-female MMA organization, and now we aim to do so once again through this landmark partnership with SIS and Combat Registry. They each possess an incredible depth of knowledge and a sustained track record of success, and we are excited to join forces with them as we expand Invicta's reach even further."
Chris Palmquist, President of Combat Registry, stated, "As a long-time fan of Invicta FC, we are excited to partner with them alongside SIS to create data products to further strengthen their fan engagement and drive increased awareness of their already world-class level promotion."
As part of the collaboration, SIS will support Invicta FC's integrity and social responsibility efforts, including efforts regarding bet types, anti-piracy, and problem gambling, alongside partner operators and those offering wagering on Invicta FC.
###
Pioneers in the sports data space since 2002, their mission is to enrich and optimize the decision-making process for sports teams, sportsbooks, and sports fans. Learn more at www.sportsinfosolutions.com.
Source: Sports Info Solutions