South Florida Chapter of Women in Transportation and the Brand Advocates, Inc. Establish Scholarship Fund in Memory of FDOT Public Information Officer
FDOT District Six Employee Maribel Lena was killed in a car accident on her way to a press conference in June
Press Release
-
updated: Feb 28, 2017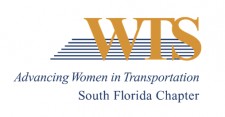 Miami, Florida, October 27, 2016 (Newswire.com) - The South Florida Chapter of Women in Transportation (WTS) and The Brand Advocates, a leading communications firm based in Miami, have established a college scholarship fund for women interested in careers in transportation. The scholarship honors Maribel Ortiz Lena, a 30-year Florida Department of Transportation (FDOT) employee, responsible for educating the public about roadway safety and served as the agency's District Six Public Information Officer. Ms. Lena was killed in a car accident on her way to a press conference in June.
"Maribel Ortiz Lena was an inspirational professional in both transportation public information and in transportation safety," said FDOT District Six Secretary James Wolfe. "It is so tragic that she would be suddenly killed in a traffic collision. It is most appropriate that she should be remembered with a WTS scholarship for women pursuing careers in transportation. People entering the profession could not find a better role model than Maribel."
The fund will provide $5,000 scholarships to women pursuing educations and careers in transportation at Florida colleges or universities. Scholarships are awarded annually in June.
"Maribel was a trailblazer in transportation and in the communications industry," said Tasha Cunningham, former WTS South Florida Chapter Secretary, whose firm The Brand Advocates provided seed money to establish the scholarship fund. "She was a wonderful professional who blazed a trail for many women in transportation through her innovative thinking and desire to educate the public about the dangers of road rage and aggressive driving."
"WTS is committed to providing scholarship opportunities to women who want to pursue careers in the transportation industry," said Jessica Josselyn, WTS South Florida Chapter President. "Our South Florida Chapter is pleased to be part of making additional scholarship opportunities available to talented women."
For more information or to apply, visit http://www.wtsinternational.org/southflorida/ or log on to www.thebrandadvocates.com.
About Women in Transportation
Founded in 1977, WTS is an international organization dedicated to building the future of transportation through the global advancement of women. Boasting more than 6,500 members--both women and men--WTS is helping women find opportunity and recognition in the transportation industry.  Through its professional activities, networking opportunities, and unparalleled access to industry and government leaders, WTS is turning the glass ceiling into a career portal. WTS stands for Women's Transportation Seminar, which was how it was named when founded in 1977 when women couldn't get subsidized for association memberships unless they were educational. But times have changed, and now joining an association is an opportunity women and men can take advantage of to work together and benefit each other in their careers.
About The Brand Advocates, Inc.
The Brand Advocates, Inc. (TBA) is an award-winning boutique agency professionals specializing in public relations, communications campaigns, branding, experiential marketing and civic engagement for private and public sector brands.  TBA's vision is to create campaigns that generate engagement, build conversations and earn media attention.  Comprised of senior veterans of large PR agencies, members of the TBA team won the 2015 PRNews Platinum PR Award in the Community Relations category for their work with the Miami-Dade Expressway Authority and the Hispanic Public Relations Association (HPRA) Bravo Award for Best New Product Launch on behalf of Hyundai. The TBA team provides public outreach services on a variety of major infrastructure projects throughout Florida, including the Venetian Causeway Design/Build project for Miami-Dade County and the design phase of the I-395 Reconstruction Project for FDOT District Six. 
Source: South Florida Chapter of Women in Transportation
Share:
---
Categories: Transportation, Public Relations, Government
Tags: Courtney Cunningham, courtney cunningham miami, Florida Department of Transportation, Inc., maribel lena, Miami, PR, south florida chapter of women in transportation, Tasha Cunningham, The Brand Advocates
---