Something You Need to Know Before You Get Your Next Carpet Cleaning
problem if something goes
Press Release
-
Aug 23, 2016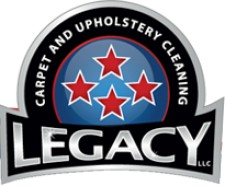 Dublin, California, August 23, 2016 (Newswire.com) - A major issue with the carpet cleaning business is that there is a very low barrier for entry. There is no governing body to uphold standards, or licensing required. Anyone can simply buy a truck with a carpet cleaning machine and start their carpet cleaning business. There is no requirement for a carpet cleaner to be insured or bonded either. This is why there is such a large number of carpet cleaning businesses that do not carry insurance and/or a bond. This becomes a problem if something goes wrong, because you have no recourse. For example, if you hire a carpet cleaning company that is not insured and they come into your home to do work and are injured, you now become liable for their injury.
The IICRC, which stands for Institute of Inspection Cleaning and Restoration Certification, is a world-wide standard setting body for the cleaning and restoration industry. They not only train and educate carpet cleaners on the proper methods of cleaning, but also show them how to handle the different situations that can arise in different homes. They verify that the company insured and practice a high standard of business ethics. The IICRC is not only dedicated to improving the carpet cleaning industry, but also protecting homeowners.
Also great news, the IICRC is now self-managed. What this means is that all operations will be conducted by the IICRC staff in the Global Resource Center located in Las Vegas, Nevada. They have immediately began implementing many processes and systems that will make the IICRC stronger. To ensure a higher quality of customer service, the IICRC has a new telephone line (844-464-4272) and helpdesk support system found at helpdesk@iicrcnet.org!
This is great news for not only the carpet cleaning industry, but the consumer as well. With self-management in place the IICRC will raise the standards in the carpet cleaning industry with their certifications, and ensure consumers they have a high quality professional coming to their home.
Source: Legacy Carpet Cleaning
Share:
---
Categories: Home Repair, Flooring and Carpeting
Tags: carpet cleaning, carpet steaming, pleasanton carpet cleaning company, stain removal
---