Slowing Down to Ponder the Brave New World of Manufacturing
Press Release
-
updated: Apr 26, 2017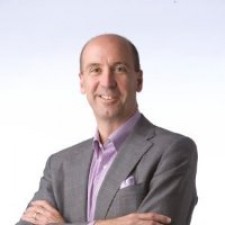 Sacramento, CA, April 26, 2017 (Newswire.com) - With each industrial revolution, it is uttered, "What a brave new world" it is. Indeed, as we enter our fourth industrial revolution, the world is poised upon a precipice of tremendously fast moving change.
Klaus Schwab, the Founder and Executive Chairman of the World Economic Forum says, "In its scale, scope, and complexity, the transformation will be unlike anything humankind has experienced before."
Futurist Jack Uldrich says, "One of the most profound ways we can prepare for such change is to take time off and simply think about all that is occurring."
He continues, "In a world where gratification is, for the most part, instantaneous it is of the utmost importance that we start to take time out to pause and consider what to embrace and what to let go of."
On April 27 he will deliver his keynote, "Business as Unusual" to a leading HVAC manufacturing wholesaler in the Southwest in Paso Robles, CA. He will discuss the top technological trends of robotics, AI, the Internet of Things, radio frequency identification (RFID), Technology, social networking, and wearable technology. He will also touch on the ancient Taoist philosophy of letting go.
A lover of paradox, Uldrich says that blending the old with the new, and taking the time to slow down as things are speeding up makes good sense, it's simply a matter of unlearning of habits.
His aim is to help his audiences unlearn the barriers currently holding them back so they can unlock new levels of creativity and innovation.
Jack Uldrich speaks over 100 times a year to a wide variety of businesses and organizations, in particular on the transformation of healthcare, agriculture, education, energy, finance, retail, and manufacturing. 
Following his talk in California Uldrich will address a group of seniors leaders for an American multinational diversified hospitality company on Sunday, April 30.
For inquiries about booking Jack Uldrich for a public speaking engagement, please view his website.
Source: Jack Uldrich & The School of Unlearning
Share:
---
Categories: Insurance, Manufacturing, Community Standards, Air Conditioning, Heating, Refrigeration. Ventilation, and Plumb
Tags: cooling, Future trends, heating, HVAC, Southwest, Wholesale
---