Simpalm Launches Wickdly App: A New Social Networking App to Seek Advice From Friends and Family
Press Release
•
updated: Jan 22, 2018
Simpalm built this app for its startup client based in New Jersey.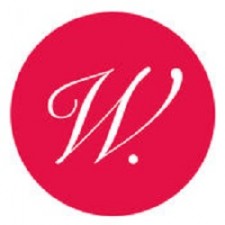 North Bethesda, MD, January 22, 2018 (Newswire.com) - ​Simpalm, a leading mobile app development company in DC area, has launched "Wickdly" Mobile App for its startup client based in New Jersey. Wickdly is an amazing social media mobile app that creates fun and awareness by asking true advice from your friends and family. This app was designed and developed for fashionable users to ask true advices and suggestions on apparels, electronic gadgets or any other item that you want to purchase. User can ask any question by uploading photos or a short video. User can also send question privately to friends and family and ask the advice. App is available on App Store for free download.
In this fashionable world people love to explore several products from brands and stores before buying them. A fashionable person is always interested in trying something new. Most of the shopping is based upon what your friends tell you or what see in ads or commercials.There had been no way to get advice real time from your friends and family. Wickdly app bridges that gap, it helps user to get a true advice or recommendation on what to purchase. Wickdly give you a simplest and quickest way to instantly choose your favorite item on the basis of true advice by simple advice from your network.
Link to Wickdly App on iTunes Store:
https://itunes.apple.com/us/app/wickdly/id1304481882?ls=1&mt=8
How It Works:
After creating an account and setting up profile, user can take photos or record a short video to create a story. User can add question with photo/video, create hashtag and tag people to post in the app. A user in feed can explore questions from friends, family and followings to give Yes Way! Or No Way!. The answers are discrete so user will not know who gave the rating, which is good so people will be more willing in leaving honest advice.
The Wickdly App has following important features:
Create account and setup profile page
Use Social Media or Email Address to Login
Use phone camera to take photo or short video of anything
Ask advice by posting question with up to 4 photos or a short video
User can anonymously advice by Yes ! or No !
User can secretly ask advice to friends and family
Search other users by name or hashtag
Follow other user and see followings
View activity of other users – Yes Way and No Way given to others
Wickdly team hired Simpalm, a leading mobile app development company in DC to build the solution. "Simpalm has a vast history in social media app development and was able to quickly build the solutions for us in no time and with very competitive budget." said Jean Solis, the founder of Wickdly. Simpalm team created the UIUX design of the app, developed app for iOS Platform, built a cloud based backend and deployed app on the iTunes store. Simpalm combined its expertise of mobile technology and social media industry to build the Wickdly Mobile App. Client will make future updates in the app based upon the feedback captured on the version 1 of the application.
About Simpalm
Founded in 2009, Simpalm is dedicated to bringing more efficiency and mobility to the world. With offices in Bethesda and Chicago, Simpalm designs and develops mobile applications and responsive websites for clients of all sizes. Simpalm delivers end-to-end services including UI/UX design, development, testing, deployment, and support. It has highly skilled iOS app developers, Android app developers, and web developers, as well as the business experience necessary to build sophisticated mobile apps for any industry or vertical market. Simpalm uses Amazon AWS, LAMP and Windows Azure to build cloud-based backend server for web and mobile applications. In addition to native apps, it builds applications and websites using cross-platform technologies such as Titanium, Xamarin and PhoneGap. Simpalm has developed more than 250 mobile and web applications for startups, SMBs, regional and global enterprises, and government offices, agencies and departments. Among its clients are Redbox, Flextronics USA, Forte Payment System, Bed Bath & Beyond, Fareportal, AudioBooksNow, Department of Defense and several other startups and enterprise.
Source: Simpalm