Simpalm Helps Chicago-Based Company to Launch a Digital Reward Platform for Gaming Cafes
Press Release
•
updated: Apr 17, 2023
Small gaming cafes in Illinois are using technology to compete with large casinos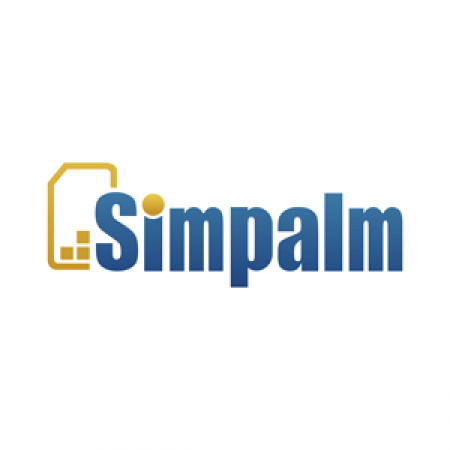 CHICAGO, April 17, 2023 (Newswire.com) - Gaming cafes are very popular throughout several states in the USA, including Illinois. Customers love to go to local cafes and try their fortune while being able to earn valuable points and rewards. For gaming cafe owners, it is very important to engage customers and reward them more frequently and bring them back to the store frequently. Prior to Bamboo Rewards, there was no loyalty reward system designed specifically for gaming cafes. This challenge was taken up by a group of local business owners to build a digital loyalty program for gaming cafes; they founded Bamboo Rewards, an iPad app and web-based loyalty program. Simpalm worked with Bamboo LLC to create an application used by clients and customers. The project included the development of a web app and two iPad apps.
"Simpalm has developed a functional product, successfully bringing our ideas to fruition. Their methodical project management allows for constant communication and collaboration. Beyond their technical skills, they offer outstanding customer service," said Mike Damaschke, product manager at Bamboo Rewards. The web app is used by store owners for creating promotions to send to loyal customers. The iPad apps are located at gaming cafes. The apps work together to create a seamless process and a great experience for business owners to send promotions and for customers to enjoy playing.
Bamboo Rewards App has the following features:
Business owners can create and send promotions to customers with accounts
Business owners can see location activity and performance with analytics
Business owners can customize rewards and prizes at each gaming location so customers can get the most out of the visit
Customers can create an account to earn points when they visit a gaming location
Customers can see and redeem the rewards the unlock and promotions they have earned
Store attendants/employees can see which customers are signed into an account
Store attendants/employees can see customer profiles, redeem customer rewards, and send requests to make the customer VIP, offer the customer discounts, or ban the customer
About Bamboo:
Bamboo LLC is a Chicago-based Startup. Founders have been in the gaming café business and wanted to build a digital solution to retain and bring more customers. Mike has worked closely with several renowned businessmen in the Chicago area who own several gaming cafes.
About Simpalm
Simpalm is one of the leading mobile app and web development companies in the USA with offices in Chicago and DC. Founded in 2010, Simpalm has delivered 350+ digital products, including mobile apps, SaaS platforms for enterprise customers, startups and nonprofits. Simpalm's expertise are in UIUX design, app development, web development and cloud engineering.
To learn more about Simpalm, please visit https://www.simpalm.com/.
Source: Simpalm