Sherpa Digital Media Secures $5.5 Million Financing to Power Live and On-Demand Video Touch Points Across the Enterprise
New funding to bolster video platform development, expand enterprise market footprint
Press Release
-
updated: Aug 7, 2017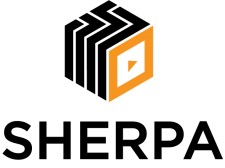 REDWOOD CITY, Calif., August 7, 2017 (Newswire.com) - Sherpa, a provider of next-generation, live and on-demand streaming video solutions to large enterprises, today announced the completion of a $5.5 million Series A financing. The round was led by Benhamou Global Ventures (BGV), with participation from Rally Ventures, and existing investors. BGV's Partner Marina Levinson and Rally Ventures' General Partner Charles Beeler will join Sherpa's board of directors.
Modern global companies have embraced live and on-demand streaming video as a critical communication channel for customers, partner ecosystems, and employees. They require a single platform that integrates with existing business systems to enable in-context video across all corporate functions, while centralizing usage data and video intelligence. Sherpa increasingly fills this need at many of the world's premier brands with its API-based video management and analytics platform.
Sherpa has built a strong reputation for consolidating internal and external video use cases under a single, extensible video system-of-record at many of the most demanding companies.
"Sherpa has built a strong reputation for consolidating internal and external video use cases under a single, extensible video system-of-record at many of the most demanding companies," said K.C. Watson, CEO and co-founder of Sherpa. "We are thrilled to receive support from seasoned business technology investors to help extend our lead in powering all video touch points across the global enterprise."
"As a former Fortune 500 CIO, I could immediately see the value proposition Sherpa's innovative technology brings to the enterprise," said Marina Levinson, Partner at BGV. "I strongly believe that Sherpa has an opportunity to build a differentiated company that delivers compelling customer time to value. For instance, its ability to support 360°/AR video provides a competitive advantage, especially for Sales, Marketing and Service use cases."
This funding round marks the latest evidence of Sherpa's positioning as a new leader in the enterprise video market. Following are additional milestones achieved by the company in 2017.
January 2017: Sherpa commenced native platform support of VR/AR/360° video. Initial customer pilots have included programs for partner training, retail/dealership communication, and employee town halls.
April 2017: Sherpa completed its acquisition of the VideoVerge platform business from Ramp Holdings, allowing Sherpa customers to integrate live and on demand video workflows into their Microsoft 365 and SharePoint productivity suites. Likewise, transitioned VideoVerge customers, including the likes of Levi Strauss, Tyson Foods, and Gilead, have added core Sherpa platform capabilities such as live webcasting, partner content syndication, native VR/AR/360° video delivery, and advanced viewing analytics.
July 2017: Sherpa debuted its live social syndication dashboard on a live, external broadcast by a longstanding entertainment segment customer. By adding the new capability to its existing Sherpa platform, this Fortune 100 company was able to seamlessly syndicate, control, and analyze the experience of over 300,000 live viewers across 12 distribution channels, including YouTube, Twitch, and internal web properties. This module is now available for all Sherpa platform customers.
About Sherpa
With enterprise video now pervasive, companies are increasingly turning to Sherpa to consolidate live video webcast and on-demand video under a single streaming system-of-record. Sherpa's extensible and data-driven platform securely manages, measures and automates all streaming video touch points with customers, partners, and employees. Many of the world's premier companies have selected Sherpa to power their expanding digital media programs.
Sherpa is privately held and headquartered in Redwood City, California. The company is backed by leading institutional investors Benhamou Global Ventures (BGV) and Rally Ventures.
For more information, visit www.SherpaDigitalMedia.com.
Media Contact:
Sherpa Digital Media, Inc.​
​Ivonne Adrianzen​
​Ivonne@TrustSherpa.com
Source: Sherpa Digital Media, Inc.
Share:
---
Categories: Internet and Streaming Media, Business Technology, Business to Business, Corporate Communications, Marketing, Sales and Re-sale
Tags: AR, communications, content management, Enterprise Video, marketing, sales, Streaming Media, Streaming Video, VOD, VR, Webcast
---