Sherpa Brings Scalability to Live Events and Executive Town Halls
Sherpa Delivers Functionality and Workflows in its End-to-End Stream Platform that Significantly Reduces Time to Market for One-to-Many Live Events
Press Release
-
updated: Sep 25, 2018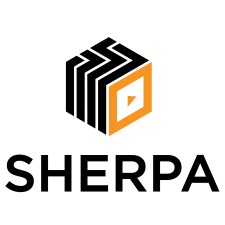 REDWOOD CITY, Calif., September 25, 2018 (Newswire.com) - Sherpa Digital Media, a leading developer of video management and delivery solutions for enterprise communications and marketing, has implemented functionality in a recent release of its Sherpa Stream platform that increases the scalability of managing live events. Through a set of features targeted towards those who frequently stream video content to live audiences, the new additions to the Sherpa Stream platform enable organizers to have more control over the content being distributed and the cadence of its distribution.
"Executives have been using live events to communicate to the broader employee base for years now," says K.C. Watson, CEO for Sherpa. "But the process for setting up and managing one of these events, let alone a series of them, has been clunky and burdensome at best. Sherpa's new features let these individuals communicate with confidence. They can produce their content in advance, take that on-demand content, and distribute it to their audiences as if it were live." 
Of the newest features released in Sherpa's platform, the two that are most relevant to live event producers are the Rebroadcast and Simulated Live features. These features allow users to take a standalone video file or past live event and stream it, including any interactive elements used in the original stream, as if it were running live again. This allows companies with a large global presence to hold recurring events within regional time zones that keep a consistent message and theme, without the need for cumbersome set-up processes to be repeated each time.
"Sherpa's goal is, and always has been, to provide a secure and streamlined platform for companies that communicate to large audiences – whether they are inside or outside the walls of the organization," says Mark Strathdee, Sherpa's CTO. "These new features of the platform are a giant step towards making that vision a reality for enterprises managing content for a global audience." 
In addition to the above, Sherpa has also been integrating features into the Stream platform that automate workflows with respect to on-demand video content and how that on-demand content can be leveraged in a live setting via some of the aforementioned features. Metadata tags and categories can be defined by administrators to automate content distribution and review cycles, as well as to organize content that is intended to be used in live events. Smart Playlists filter content based on these pre-defined Metadata tags and categories, allowing administrators to set up dynamic playlists and microsites for custom content consumption journeys that can include both live and on-demand video assets.
Follow Sherpa:
Newsroom: https://sherpadigitalmedia.com/news
Twitter: @TrustSherpa
Facebook: https://www.facebook.com/SherpaDigitalMedia
LinkedIn: https://www.linkedin.com/company/sherpa-digital-media/
About Sherpa
Sherpa enables companies to build big, beautiful experiences with video content. Sherpa's Stream engine manages and delivers all go-to-market and video communications across an enterprise with unprecedented security, viewer experience, and business intelligence capabilities. Many of the world's premier global enterprises trust Sherpa with their digital media programs. Sherpa is backed by premier Silicon Valley venture investors and individuals. For further details, visit http://www.SherpaDigitalMedia.com.
Media Contact:
Sherpa Digital Media, Inc.
Don Kianian
Source: Sherpa Digital Media, Inc.
Share:
---
Categories: Internet and Streaming Media
Tags: Augmented Reality, Business Video, communications, executive, live streaming, town hall, video marketing, Virtual Reality
---