SGEi's President, Shane Green, Announces a New Company: Learning Experiences by Design (LXbD)
Press Release
•
updated: Sep 10, 2020
SGEi's president, Shane Green, announces a new company: Learning Experiences by Design (LXbD)—the future of live learning and instructor-led training.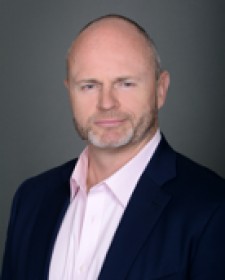 LAS VEGAS, September 10, 2020 (Newswire.com) - ​SGEi's president, Shane Green, announced he is launching a new business, Learning Experiences by Design (LXbD). After years of leading his team of trainers and content creators, Green is changing the model to provide businesses with the best learning experiences and trainers on-demand and in the format, style, and cost they want and need.
"Our goal is to deliver instructor-led learning experiences, virtually or in-person, to elevate the performance of your people, managers, and organization. We are incredibly excited to offer learning experiences from some of the most well-known and inspiring global thought leaders—which are generally exclusive to executives—to your front-line teams at a price and in a format that works for you," explains Shane Green.
LXbD is a marketplace that offers a variety of learning modules where businesses can select what fits their needs. Businesses can then select the certified trainer who would best fit their audience or learning needs. Green says, "I have had the pleasure to work with some of the best thought leaders, content creators, and trainers around the world. It has been my goal to bring them together and offer businesses on-demand live learning."
LXbD is a response to many of the problems in organizations that currently exist with the traditional training approach: outdated content, uninspiring facilitators with little real-world experience, and, most importantly, the learning is not tied to metrics nor the business' goals but rather is a reflection of what is next. "In today's world, it is not economical to have a high-priced internal training team that has a lot of downtime or takes a significant amount of time to produce content. And, as things are continually changing, companies do not want to be tied to expensive long-term contracts with external vendors. LXbD is the answer to these economic realities," says Green. LXbD's trainers will be not only delivering content from the best thought leaders in the world but also facilitate in-house programs, orientations, and other company-owned materials.
About Shane Green: World-renowned keynote speaker, author of Culture Hacker, and television personality, Shane Green, is a business consultant who works with global Fortune 500 leaders on customer experience and organizational culture. Shane has facilitated large-scale training implementations on a variety of subjects for many notable brands, like United Airlines, MGM Resorts International, BMW, MSC Cruises, and the NBA.
About SGEi: SGEi is a consulting and training company that specializes in changing the mindset and elevating the habits of front-line staff, supervisors, and managers across multiple industries. Founded by Shane Green, SGEi has established itself as an international leader in service, sales, and leadership training. SGEi partners with brands in a variety of industries, like hospitality, automotive, sports, entertainment, and airline, designing and delivering learning experiences for classroom and online platforms. Contact us at connect@SGEinternational.com.
Source: SGEi