Senior Planning Services Partners With Ocrolus to Improve Medicaid Application Processing
Press Release
•
updated: May 31, 2017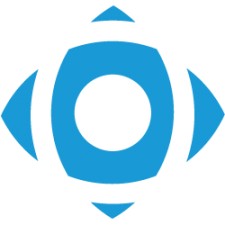 New York, NY, May 31, 2017 (Newswire.com) - Ocrolus, the emerging leader in bank statement review automation, today announced its partnership with Senior Planning Services, a nationally recognized Medicaid application processor. The partnership will enable Senior Planning Services (SPS) to more efficiently conduct bank statement reviews for large nursing home chain clients and others. Medicaid-Genius, a software product powered by Ocrolus, will now be an embedded part of the SPS workflow.
The Medicaid application process can be daunting for families who have loved ones in need of long-term care. Senior Planning Services streamlines and simplifies this process from A-Z, offering a turnkey solution to healthcare facilities, elder law attorneys and families. The eligibility process includes a federally mandated "five-year lookback" in which hundreds or thousands of pages of bank statements must be reviewed for each applicant. With Ocrolus providing 99+% accurate, automated bank statement analysis, SPS will be able to scale more efficiently.
"Senior Planning Services is a pioneer in the Medicaid world, providing a one-stop shop for anyone who wishes to have their Medicaid applications completed professionally and quickly at an affordable rate," said Victoria Meakin, President and Co-founder of Ocrolus. "We are excited to accelerate the application process for SPS, which will in turn enable families in need to be awarded healthcare benefits sooner."
The partnership with Senior Planning Services is another step forward for Ocrolus in the Medicaid space, as Medicaid-Genius has already been employed by elder law attorneys and government entities who process applications. In tandem with SPS, Ocrolus will now help nursing homes streamline Medicaid reimbursement cycles through automation.
"Ocrolus technology will help us scale to new heights," said Ben Mandelbaum, COO and Managing Partner of Senior Planning Services. "With Ocrolus automating the most laborious part of the financial review process, our team will be able to complete more applications than ever before."
About Ocrolus
Ocrolus is a technology company that automates the review of bank statements. The Company's products, PerfectAudit and Medicaid-Genius, analyze statements from every financial institution with 99+% accuracy, generating account information, summary analytics and a comprehensive database of transactions. By replacing the tedious and error-prone manual process of analyzing bank statements with hyper-accurate automation, Ocrolus boosts efficiency for professionals in a number of industries.
Additional information about Ocrolus is available at www.ocrolus.com.
About SPS
Senior Planning Services is the leading Medicaid application company in the health care industry. Planning and applying for Medicaid is a grueling task and applicants are often unaware of the pitfalls that lay ahead. SPS has successfully guided thousands of individuals through the complex Medicaid process, earning a stellar reputation throughout the long-term care community.
Additional information about SPS is available at www.senior-planning.com.
Ocrolus Contacts:
Sam Bobley
CEO
sbobley@ocrolus.com
o: 646.850.9090 Ext. 1
c: 516.233.4293
Victoria Meakin
President
vmeakin@ocrolus.com
o: 646.850.9090 Ext. 2
c: 917.941.5388
Source: Ocrolus