Secure Messaging by APrivacy
Press Release
•
updated: Dec 6, 2016
Unique Recording and Security Capabilities over Consumer Messaging Apps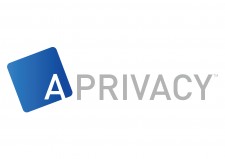 WATERLOO, CANADA, December 6, 2016 (Newswire.com) - ​APrivacy announced today the launch of its new leading-edge product, Secure Messaging, which for the first time enables Financial Services companies to leverage consumer messaging apps, such as WhatsApp, WeChat, Line and FB Messenger, to communicate with their clients while meeting all compliance requirements. This new service enables Financial Services companies to service clients over their preferred communication channels, offering them a unique and enhanced digital experience.
A preview of the technology was recently shown at the Singapore FinTech Festival. APrivacy was one of the 20 FinTech firms selected by the Monetary Authority of Singapore (MAS) into its Hackcelerator. "The reaction we got from the audience was very encouraging. People have been asking their banks and insurance providers for something like this for a long time," says APrivacy Founder and CEO Dr. Cédric Jeannot. "This cutting-edge product extends and complements our product portfolio, where each product combines both data security and a seamless user experience."
This solution - first of its kind - comes from APrivacy's patented platform that provides a security layer over any messaging app, therefore protecting and providing an audit trail of all information sent or received. APrivacy's data-centric security technology encrypts the data itself, whether it is a sentence, text, voice or any type of file directly at the byte level. Once secured, the data can only be read or consumed seamlessly by the intended recipient(s) without the need for passwords, tokens or multi-step login processes.
Financial service companies can now communicate and provide new innovative services over their customers' preferred communication channel, maximizing engagement and revenue potential. All communications are recorded meeting regulatory and compliance requirements.
Find out more about Secure Messaging and APrivacy's solutions by visiting www.aprivacy.com or request more information at info@aprivacy.com.
About APrivacy
Digital Security Perfected - APrivacy Ltd. is an award-winning company which combines military-grade data security with seamless user experience on any platform, any device, anywhere. APrivacy Ltd.'s enabling technology now allows the financial services industry to confidently communicate with clients using their favourite channels leading to increased revenues and reduced costs while meeting the strictest regulatory requirements.
For any further media inquiries, please contact: media@aprivacy.com
Source: APrivacy
Related Media
Tags
Additional Links