APrivacy Introduces Lamivoie Capital Partners as a New Client
Press Release
•
updated: Mar 27, 2017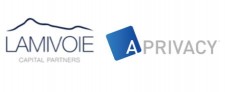 HONG KONG, HONG KONG, March 27, 2017 (Newswire.com) - APrivacy is glad to announce a new agreement with Lamivoie Capital Partners to use APrivacy's secure and seamless communication solutions. Founded by 3 prominent European families, Lamivoie Capital Partners is a privately owned multifamily office based out of Hong Kong focusing on the next generation based in Asia. Lamivoie becomes the first multifamily office to adopt APrivacy technology originally developed to meet the strict requirements of the largest financial institutions such as banks and insurance companies.
APrivacy combines data security with a seamless and multi-channel user experience. "We are delighted to teaming up with Lamivoie Capital Partners and helping them communicate confidently with their members. It is an exciting development for our company and we are glad to play a leading roles in keeping Lamivoie and its clients' information secure," stated Dr. Cédric Jeannot, Founder and CEO of APrivacy.
The FinTech firm based in Waterloo, Canada and Hong Kong has developed its client portfolio in APAC by empowering financial institutions to securely conduct business over their client's favourite channels, such as email, Dropbox, WhatsApp or WeChat. Its unique data-centric approach to security allows financial players to drive new revenues while meeting the strictest regulatory requirements.
With the spirit of entrepreneurship and opportunity that Asia and Hong Kong bring, Lamivoie Capital Partner is rejuvenating the image and asset allocation of the old family office thanks to a dynamic team, eager to adopt and invest in new technologies that can shift the status quo of many major industries. Amedee Maingard, Managing Partner at Lamivoie Capital Partners said: "For our families and partners to be protected by APrivacy and its military-grade security brings us great comfort in the current world of unsecured communication mediums. When it comes to family information, security and confidentiality is one of our primary concerns and this partnership puts that to rest and allows us to have open and fluid communications with our families, service providers and partners. We are delighted to be the first in our industry to partner with APrivacy."
About APrivacy
APrivacy is an award-winning company which combines military-grade data security with a seamless user experience on any platform, any device, anywhere. APrivacy's enabling technology now allows the financial services industry to confidently communicate with clients using their favourite channels leading to increased revenues and reduced costs while meeting the strictest regulatory requirements.
For any further media inquiries, please contact: media@aprivacy.com
About Lamivoie
Lamivoie is a privately owned and managed multifamily office, founded by a close group of European families in order to optimize the structure and management of their global net worth. Amidst the challenges that face major banks and asset managers from both regulators and the Fintech revolution, a family office is the centerpiece to a solid organization of family assets. Lamivoie focuses on protecting and empowering the next generation of wealthy individuals and families.
For more information about Lamivoie, please visit: www.lamivoie.com
Source: APrivacy
Tags
Additional Links