Second Basepaws Cat Behavior Summit Will Deliver Veterinary Expertise to the Comfort of Your Home
Press Release
•
updated: Sep 16, 2021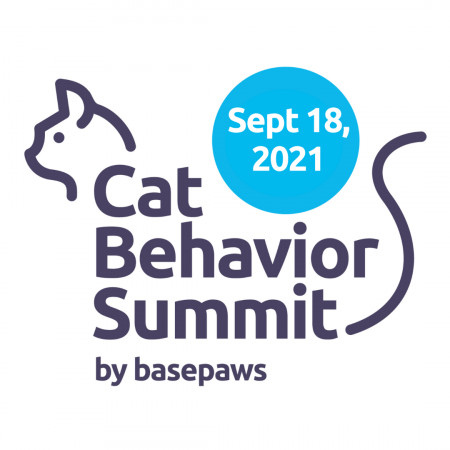 LOS ANGELES, September 16, 2021 (Newswire.com) - Basepaws Inc., the world leader in feline genetic health, announced today the second annual Cat Behavior Summit. Centered around feline behavior and health, and featuring 17 veterinary speakers and top experts, the one-day event will provide information, advice, and answers to the most common cat health and behavioral questions.
Top feline industry partners such as Purina, Litter Robot, Doc & Phoebe's Cat Co, Trupanion, Fuzzy, DVM360, Every Cat Health Foundation, and American Association of Feline Practitioners (AAFP) have joined Basepaws in the effort to bring the best cat health and behavior information to cat parents.
The virtual event will take place on Saturday, September 18, and will showcase five LIVE veterinary panels discussing behavior and cat care topics, led by top feline experts. A $25 donation ticket will include entry, exclusive CBS educational resources, a post-event gift bag that includes exclusive deals with industry partners, and access to giveaway prizes. The Cat Behavior Summit will be broadcasted as a live feed where viewers can interact with the panelists and ask questions to the veterinary speakers. All ticket proceeds will be donated to animal-saving efforts in the aftermath of Hurricane Ida.
More CBS Information: https://www.catbehaviorsummit.com/
Featured Panel Moderators:
1. Ernie Ward, DVM, CVFT America's Pet Advocate, veterinarian, author and media personality. Founder of the Association for Pet Obesity Prevention.
2. Liz Bales, VMD: Veterinarian, writer, speaker and featured expert in all things cat. Founder of Doc and Phoebe's Cat Company.
3. Steve Dale, CABC: Certified animal behavior consultant, host of two nationally syndicated radio shows, Board Member at Winn Feline Foundation.
4. Ellen Carozza, LVT: Licensed veterinary technician and certified in recovery veterinary CPR. Special needs cats advocate.
5. Matthew McGlasson, DVM, CVPM: Veterinarian, KVMA Executive Board Member, experienced Chief Medical Officer, and holds CVPM certification from the Veterinary Hospital Management Association.
About Basepaws:
Basepaws is a pet health company that builds early detection health tests based on genetic and microbiome data. Feline health research, historically underfunded, has inherently fewer privacy concerns and is now nipping at the heels of other genetic research, with Basepaws leading the pack. Basepaws is committed to companion animal health research, and is the world's first at-home testing platform for cat owners. Founded in 2017 by Anna Skaya, the company was featured on ABC Shark Tank twice, and is based in Los Angeles.
For more information about Basepaws, please visit https://www.basepaws.com/
Press contact: pr@basepaws.com.
Source: Basepaws Inc.