Sean Balliet Named as 20 Under 40
Press Release
•
updated: May 22, 2018
Associate Partner Recognized with Third Honor This Year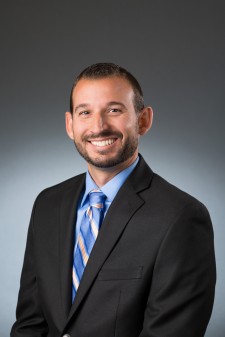 Marlton, New Jersey, May 22, 2018 (Newswire.com) - Baratz & Associates, PA is pleased to announce that Partner Sean Balliet, CPA/CFP has been named to the distinguished 20 Under 40 list from SJ Biz magazine. These professionals advance their careers through leadership, professionalism, and outstanding service. Sean's visibility and community outreach extends the high level of his profession outside the workplace. Sean serves as an example of these qualities for all of the staff at Baratz & Associates in his role at the firm.
Sean's exemplary leadership, innovative thinking, and collaborative efforts with colleagues and staff have resulted in additional accolades. He has been noted as an Emerging Leader by the Burlington County Times as well as a 40 Under 40 by SNJ Business People.
"We are fortunate to work with Sean. He shares ideas, skills, and enthusiasm with the goal of making Baratz & Associates a better place," said Managing Partner Raymond Giunta. "Sean is a strong, dedicated, spirited leader and we are proud to recognize his achievements this year."
"I'm just honored to be among this group of leaders in our region. South Jersey is a tight-knit community, and I look forward to working with all of my fellow honorees for a long time to come. Change is occurring rapidly in all business and this year's award winners are embracing and welcoming the changes. Most importantly, I hope to positively shape the view of my firm as well as the accounting and tax profession in southern New Jersey."
Baratz & Associates, P.A. is a leading Delaware valley accounting, tax and business consulting firm dedicated to the success of its clients. Established more than thirty-five years ago, our accountants and consultants provide the highest standards of professional service to individuals and business owners with a unique focus on strategy and creative thinking.
The accountants at Baratz & Associates have a broad scope of industry experience and knowledge enabling us to support a diverse client base. We provide accounting, certified audits, tax planning, valuations, acquisitions analysis, financial projections, and consultation for negotiations and litigation.
Our definitive goal is to always do the right thing for our clients. Through our partnerships with clients, colleagues and community, we build and further relationships that create solutions for financial success.
Source: Baratz & Associates, PA
Additional Links