Schedule for 2ndQuadrant PostgreSQL Conference 2018 Announced
Conference focuses on enterprise use of open source PostgreSQL database
Press Release
-
updated: Nov 6, 2018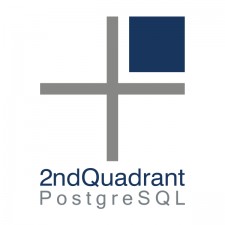 SAN MATEO, Calif., November 6, 2018 (Newswire.com) - 2ndQuadrant has announced the schedule for 2ndQuadrant PostgreSQL Conference 2018 (2Q PGConf). The conference is being hosted on Dec. 4 & 5 in Chicago, IL.
2Q PGConf is dedicated to exchanging knowledge about PostgreSQL and helping attendees understand how it can work for their enterprise or business. PostgreSQL is the most advanced open source database in the world; providing a stable and secure alternative to proprietary databases.
2Q PGConf provides a unique opportunity to interact with and learn from world-renowned experts discussing recent achievements, exciting developments coming in the future, and PostgreSQL use cases for businesses and enterprises of all sizes. The conference is comprised of one training day and one day of talks, all presented by the leading PostgreSQL pros from around the globe.
Bringing together a healthy mix of technology enthusiasts and business executives, the conference provides an exceptional learning and networking environment for PostgreSQL enthusiasts. 2Q PGConf 2018 will feature talks covering interesting topics including: Enterprise usage of PostgreSQL, Planning a cloud deployment of PostgreSQL, Multi-master and Logical Replication for Postgres, High Availability, and much more.
The full schedule and details of the talks being presented are available on the 2Q PGConf website: www.2qpgconf.com/#schedule
In addition to the general conference, the day prior to the conference is dedicated to training on PostgreSQL Database Security, PostgreSQL Multi-master Replication, and PostgreSQL Performance Tuning. World-renowned experts get hands-on and go in-depth with the most interesting PostgreSQL features and tools available. These trainings are being offered at a special discounted rate for this particular date, and a further discount can be obtained when purchasing a conference ticket and training course together.
"PostgreSQL is developing at a rapid speed - providing a more powerful database with every release; giving enterprises a secure and stable alternative to proprietary DBs," says Tom Kincaid, General Manager of 2ndQuadrant North America. "2Q PGConf is a place for the thought leaders of the PostgreSQL community to come together and celebrate and spread awareness about the world's most advanced open source relational database."
Registration is open for the event and tickets can be purchased directly on the conference website (www.2qpgconf.com) for general admission and training courses.
Media Contact
Britt Cole
marketing@2ndquadrant.com
Source: 2ndQuadrant
Share:
---
Categories: Business Technology, Information Technology
Tags: Conference, Database Security, Multi-master Replication, Postgres 11, PostgreSQL, PostgreSQL optimization, PostgreSQL performance
---