Sanford Wallack Has Been Recognized Among the Top in His Industry by the Expert Network©
The Expert Network© celebrates its newest member, Attorney Sanford Wallack
Press Release
-
updated: May 25, 2017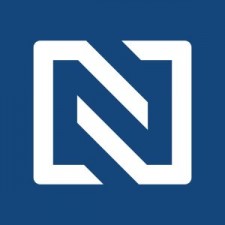 Atlanta, GA, May 25, 2017 (Newswire.com) - Sanford Wallack, founder and managing partner of Wallack Law, PC., has joined The Expert Network©, an invitation-only service for distinguished professionals. Mr. Wallack has been chosen as a Distinguished Lawyer™ based on peer reviews and ratings, dozens of recognitions, and accomplishments achieved throughout his career.
Mr. Wallack outshines others in his field due to his extensive educational background, numerous awards and recognitions, and career longevity. Mr. Wallack earned his J.D. from Emory University School of Law in 1994. Additionally, Mr. Wallack is a graduate of the National Criminal Defense College Trial Practice Institute. For his industry-leading criminal defense, Mr. Wallak has been honored among the Top 100 Trial Lawyers by The National Trial Lawyers and recognized as one of the Premier 100 Criminal Defense Lawyers by The National Academy of Jurisprudence.
With over 20 years dedicated to law, Mr. Wallack brings a wealth of knowledge to his industry and, in particular, to his areas of specialization, criminal defense. When asked about his decision to pursue a career in his specialty, Mr. Wallack noted that he was motivated by the opportunity to provide access to fair and competent representation for each and every client that he serves:
"Being a criminal defense lawyer means—like a prosecutor, judge, or law enforcement officer—my job is to enforce our laws, only that I do it one individual at a time. My clients, whether they are guilty or innocent, are real people with real problems who are facing the might of the government. My role is to ensure that their rights are protected and to get them out of whatever trouble they are in in the best way possible."
Today, Mr. Wallack is a leading figure in the field of criminal defense and is known for his expertise in defending clients in matters including murder, armed robbery, aggravated assault, white-collar crime, sexual offenses, commercial gambling, drug offenses and RICO actions. He was the only defense attorney to obtain an acquittal in the Atlanta Public Schools cheating scandal, a trial that lasted eight months.
As a thought-leader in his field, Mr. Wallack keeps his finger on the pulse of prevailing trends in criminal law. But regardless of any changes that may come, Mr. Wallack approaches each case with the same underlying philosophy. He noted:
"Everyone charged with a crime—regardless of their charges, criminal history, age, race, gender, nationality, culpability, etc.—deserves zealous representation. That requires experience, knowledge, passion, and commitment."
Beyond his private practice, Mr. Wallack is also an active member of his community. He has lived in Atlanta for over thirty years and is a life member of the Georgia Association of Criminal Defense Lawyers and the National Association of Criminal Defense Lawyers. Mr. Wallack is also a member of the Animal Law section of the Georgia Bar and regularly offers pro-bono assistance in the area of animal law. 
For more information, visit Mr.Wallack's profile on The Expert Network© here: https://expertnetwork.co/members/sanford-wallack/1f77fe8a262f988e
The Expert Network© has written this news release with approval and/or contributions from Sanford Wallack. The Expert Network© is an invitation-only reputation management service that is dedicated to helping professionals stand out, network, and gain a competitive edge. The Expert Network© selects a limited number of professionals based on their individual recognitions and history of personal excellence.
Source: The Expert Network©
Share:
---
Categories: Criminal Law, Law
Tags: Attorney, Distinguished Lawyer, Georgia, Professional Excellence, Sanford Wallack, The Expert Network
---