Sam Adamo Has Been Recognized Among the Top in His Industry by the Expert Network©
The Expert Network celebrates its newest member, Attorney Sam Adamo
Press Release
-
May 23, 2016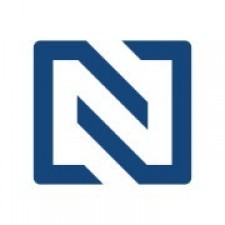 Houston, TX, May 23, 2016 (Newswire.com) - ​Sam Adamo​, Managing Partner, Adamo & Adamo, has joined The Expert Network, an invitation only service for distinguished professionals. Mr. Adamo​​​​​​​​​​​​​​​​​​​​​​ has been chosen as a Distinguished Lawyer™ based on peer reviews and ratings, dozens of recognitions, and accomplishments achieved throughout his career.
Mr. Adamo​​​​​​​​​​​​​​​​​​​​​ outshines others in his field due to his extensive educational background, numerous awards and recognitions, and career longevity. He earned his Juris Doctor from South Texas College of Law in 1968 and is Board certified by the Texas Board of Legal Specialization. He also holds a Bachelor of Arts from Saint Louis University.
With over 45 years dedicated to law, Mr. Adamo​​​​​​​​​​​​​​​​​​​​​ brings a wealth of knowledge to his industry, and in particular to his area of specialization, criminal defense. When asked why he decided to pursue a career in law, Mr. Adamo​ said:
"As a child of the 60's I grew up in an era that questioned authority and fought for freedom of expression and equality under the law. Being a part of protecting those rights was always a passion of mine and the law was the best vehicle to accomplish that goal."
Mr. Adamo began his career serving at the Harris County District Attorney's Office trying all cases from DWI's to Capital Murders. He was ultimately given the honor of starting up the White Collar Special Crimes Division and remained at the top of this division until he left in 1976 to start his own criminal defense practice. He currently serves as the managing partner of the firm, today known as Adamo & Adamo, alongside his son Sam Adamo, Jr. where the two have achieved an unprecedented 40% dismissal or not guilty rate – eight times the national average. 
An AV® Preeminent™ rated attorney for over thirty years, Mr. Adamo was one of the early attorneys recognized and board certified by the Texas Board of Legal Specialization as a Houston criminal lawyer. Over the course of his career, he has obtained dismissals and not guilty verdicts in every type of criminal case, from white collar crimes, to misdemeanors, robberies, and murder cases, while he has represented individuals, corporations, and even the Houston Police Union.
This eclectic experience has served Mr. Adamo well throughout his career, and made him one of the most widely lauded criminal defense attorneys in Texas and in the United States. His success has been recognized in the form of numerous awards and honors: Among many others, U.S. News & World Report has recognized him as one of the "Best Attorneys in America", and has listed Adamo & Adamo as a "Nationally Recognized Criminal Defense Firm". He has also been listed as a Texas Super Lawyer by Super Lawyers Magazine​, named "One of America's Most Honored Professionals" by American Registry, and maintains a 10.0 Criminal Defense Rating on Avvo.
​As a thought-leader in his industry, Mr. Adamo keeps a close eye on prevailing trends in criminal law. In particular, he notes a promising trend in the sentencing of drug offenders:
"This field is always evolving and it's always changing. One encouraging trend that I am seeing now in Texas is that judges are leaning more towards rehabilitation programs for drug offenders and minimizing the harsher sentencing that we have in federal sentencing guidelines. We have restored the judges' discretion in sentencing, whereas in the past the guidelines were not discretionary."
Mr. Adamo​ is a member of the National Criminal Defense Lawyers Association, National Trial Lawyers Association, Criminal Defense Trial Lawyers Association, American Bar Association, Texas Criminal Defense Lawyers Association, Texas Bar Association, and the Harris County Criminal Defense Lawyers Association. He is an Adjunct Professor in Criminal Law and Procedure at San Jacinto College.
For more information, visit Mr. Adamo​​​​​​​​​​​​​​​​​​​​​'s profile on the Expert Network here: http://expertnetwork.co/members/sam-adamo/09e7a9e203d29fd7​
###
The Expert Network has written this news release with approval and/or contributions from Sam Adamo​. The Expert Network is an invitation-only reputation management service that is dedicated to helping professionals stand out, network, and gain a competitive edge. The Expert Network selects a limited number of professionals based on their individual recognitions and history of personal excellence.
Source: The Expert Network
Share:
---
Categories: Criminal Law, Law
Tags: Attorney, Distinguished Lawyer, Professional Excellence, Sam Adamo, Texas, The Expert Network
---