Safe, Sustainable and Productive: Avenga and UMA Enable Smart Workspaces
Press Release
•
updated: Mar 30, 2021
Avenga and UMA's four (4) year partnership has resulted in the successful launch of a product called 'UMA' for advanced workplace productivity.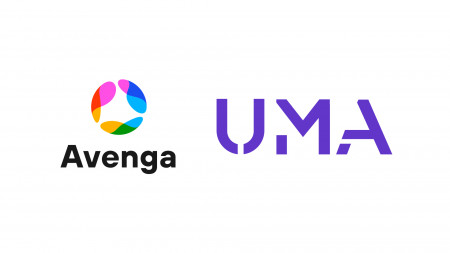 ROCHELLE PARK, N.J., March 30, 2021 (Newswire.com) - UMA was built in response to the growing need of companies to innovate in order to improve user experiences and interoperability, as well as reduce environmental impact and drive operational efficiency. With profound changes in the workplace caused by the pandemic and the new collaboration reality that evolved, it is critical for business functionality to adapt and espouse a safe and efficient work environment.
"Today, more than ever, it is critical for organizations of all sizes to provide a safe and efficient work environment to secure business functionality. The solutions we achieved with our partner, Avenga, follow a human-centered approach and combine data-driven insights with smart automation to relieve employees of time-consuming tasks, like booking conference rooms. Companies benefit from a better understanding of equipment and space utilization so they can optimize their resource usage, which in turn not only leads to big-time savings but also helps to protect the environment." Stephen Milner, CEO at UMA
Working closely with UMA, the Avenga team co-developed a unique UMA platform, consisting of UMA Book, UMA Sense and UMA Vision which allows a business to instantly transform a workplace into an intelligent space. The three modules can be implemented jointly or independently of each other.
UMA's modular and GDPR compliant solution can easily be connected to existing sensor or audiovisual equipment, Office 365, and Google Workspace. Plugged-in, the solution immediately delivers actionable insights based on real-time data analytics via an intuitive dashboard user interface. Possible usage of sonic frequency or cellular connectivity ensures off-network availability and removes IT department concerns about network access.
UMA workspace apps are available in all major app stores including Apple, Microsoft, Google, and Cisco.

"Smart workspace management enabled by technology is unquestionably becoming a must-have for any company striving to have better efficiency and an exclusive customer experience. We greatly value our partnership with UMA and believe that smart technology delivered by the industry frontrunners will help organizations throughout the world to generate efficiencies and create unique opportunities in the new working environment." Lyubomyr Senyuk, Director Research & Development, Avenga
About Avenga
Avenga is a global IT and digital transformation technology company with over 20 years of experience in the market. The Avenga team consisting of 2500 professionals in offices across Europe, the USA and Asia helps clients obtain confidence that their technology-enabled projects will succeed.
About UMA
UMA (Unify, Manage, Assist) is a PropTech business with teams in the UK, the USA and Ukraine. The UMA product was built in response to the need for workplaces to digitally transform and improve user experiences, collaboration, reduce real estate costs and drive operational efficiency using technology and enhanced business intelligence.
Source: Avenga