Saber1 Technologies Makes It Easy to Purchase the Highest Quality Industrial Imaging Equipment
Press Release
•
updated: Feb 4, 2020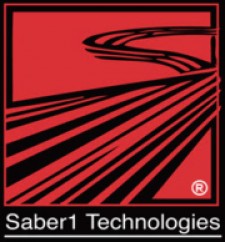 LOWELL, Mass., February 4, 2020 (Newswire.com) - Saber1 Technologies, one of the leading online sources for top quality industrial imaging equipment, is making it easier than ever to design and implement future-focused imaging systems. This includes machine vision cameras, digital imaging software, frame grabbers, and more from innovative manufacturers around the globe.
To ensure the widest selection possible, Saber1 Technologies has expanded their product offerings with supplies from three more of the industry's top manufacturers. This expansion will help more individuals and organizations find the industrial imaging and machine vision devices and software they need while also further securing Saber1 Technologies as a go-to marketplace for machine vision components. New offerings include machine vision cameras from Photoneo and Vision Research, a business unit of Ametek, as well as advanced software from Pekat Vision.
In expanding their product offerings, Saber1 Technologies will increase access to industrial imaging equipment and machine vision cameras. These devices are used for a wide range of purposes in nearly every single industry, including medical, military, municipal, and industrial applications. And through Saber1 Technologies, consumers can purchase every component piece required to set up a truly effective technology suite. In addition to state of the art cameras and software, Saber1 Technologies also provides an extensive selection of must-have accessories, such as cables, lenses, filters, and more, all from top brands.
As industrial camera suppliers, Saber1 Technologies knows just how important it is to ensure that consumers have as much choice as possible in building their systems. Industrial imaging systems are designed with many component pieces, all of which must work together efficiently for the best results. By adding on new manufacturers to an already robust selection of equipment producers, Saber1 Technologies will continue leading the way in helping its customers design, devise, and build custom machine vision systems.
About Saber1 Technologies
Saber1 Technologies is a leading provider of digital imaging software products, accessories, systems, and solutions, including innovative industrial imaging and machine vision products. Since 2000, Saber1 Technologies has been partnering with its customers to increase their machine vision capabilities and bring more advanced technologies to their existing systems. Products available through Saber1 Technologies are designed to service various industries and needs, with a wide range of industrial and commercial applications.
For more information, please visit www.saber1.com.
Contact:
Saber1 Technologies
(978) 244-0490
info@saber1.com
Source: Saber1 Technologies
Tags
Additional Links