Robert Federighi Design Sets the Stage for Expansion With Acquisition of 13,160-Square-Foot Warehouse in San Rafael, CA, With SBA 504 Loan From Capital Access Group
Press Release
-
updated: Nov 27, 2018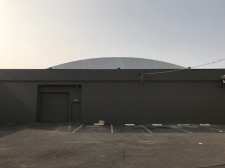 SAN FRANCISCO, November 27, 2018 (Newswire.com) - Capital Access Group (www.capitalaccess.com), a commercial real estate lender specializing in U.S. Small Business Administration 504 loans for growing businesses, recently helped Robert Federighi, owner of Federighi Design, to secure $3.2 million in total project financing through the SBA 504 commercial real estate loan program. The funds were used to purchase a 13,160-square-foot commercial warehouse at 635 Lindaro Street, San Rafael, California. The new warehouse will replace seven leased warehouse and storage spaces, enabling the company to reduce costs significantly by consolidating multiple facilities, with additional space left over for future growth. The purchase will also stabilize the company's real estate expenditures in the face of constantly rising rental rates in the region.
With over 30 years in the business, Robert Federighi Design has become an expert at designing and furnishing spaces for some of the most prestigious homes and commercial buildings in the Bay Area. The exponential growth of their construction department, which was spread across multiple warehouses, required the company to redefine its own space.
"Our current storage situation is about to overflow with staging materials," said Robert Federighi, owner, Robert Federighi Design. "This purchase allows us to centralize all of our products so the staging crew has one location. We can eliminate all of those other warehouses we were leasing and run a more efficient business."
This was Federighi's second SBA 504 loan from Capital Access Group. In 2014, the company secured financing to purchase a 9,000-square-foot warehouse and showroom in Novato.
"To be honest, it was the low down payment and 20-year fixed-rate loan that cinched it," said Stephanie Larkins, controller and accounting manager, Robert Federighi Design. "We would not have been able to purchase the building without it."
As for working with Capital Access Group, Larkins said, "It was so easy. Capital Access gave me a list of items we needed. I got them to them and that was that." 
"It was such a pleasure to help Bob and his team secure the financing they needed to consolidate their warehouse space and stabilize their real estate costs," said Jacklyn Jordan, president and CEO, Capital Access Group. "Our primary goal is to provide fast, efficient service for small businesses like Robert Federighi Design so they can continue to grow and look toward the future."
"Owning this new building fixes our expenses and operationalizes the business," said Larkins. "The mortgage payment on the new building is less than we currently pay in rent for the warehouses and storage units combined."
About Capital Access Group: Capital Access Group is a leading statewide Certified Development Company based in San Francisco, authorized by the U.S. Small Business Administration to provide long-term, fixed-rate financing through the SBA 504 loan program, which offers 90 percent financing to business owners for the purchase, renovation or construction of commercial real estate for their growing businesses. Founded in 1981, Capital Access Group has helped thousands of entrepreneurs grow their businesses and realize their dreams of owning their own buildings. Currently, the SBA 504 interest rate is 5.25 percent, fully amortized and fixed for 20 years. For more information, please visit www.capitalaccess.com.
Source: Capital Access Group
---
Categories: Small Business
Tags: 504 loan, buy the building, Capital Access, Federighi Design, SBA 504 loan, SBA loan, small business loan, U.S. Small Business Administration
---