Robert F. Ley Has Been Recognized Among the Top in His Industry by the Expert Network©
The Expert Network© celebrates its newest member, Attorney Robert F. Ley
Press Release
-
updated: Jun 15, 2017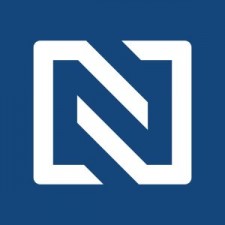 Boston, MA, June 15, 2017 (Newswire.com) - Robert F. Ley, Associate Attorney, Law Offices of Johanna M. Herrero, has joined The Expert Network©, an invitation-only service for distinguished professionals. Mr. Ley has been chosen as a Distinguished Lawyer™ based on peer reviews and ratings, dozens of recognitions, and accomplishments achieved throughout his career.
Mr. Ley outshines others in his field due to his extensive educational background, numerous awards and recognitions, and industry-leading client service. He earned his Bachelor of Arts, summa cum laude, in Philosophy, Political Science, Judaic Studies, and Asian Studies from Fairfield University in 2010 and his Juris Doctor from Northeastern University School of Law in 2013. Mr. Ley currently serves as an associate with the Law Offices of Johanna M. Herrero where his practice encompasses all aspects of removal defense, naturalization, and family-based immigration.
Recognized by Super Lawyers Magazine and the American Institute of Legal Counsel as a top attorney, Mr. Ley brings a wealth of knowledge to his industry and, in particular, to his area of specialization, immigration law. When asked why he decided to pursue a career in this area, Mr. Ley said:
"My family is a beneficiary of this country's immigration asylum and refugee laws, so the whole reason I wanted to become a lawyer was to advocate for immigrants. I already knew that once I graduated law school I wanted to make an impact on the lives of immigrants."
During his final year of law school, Mr. Ley was given the opportunity to represent asylees and detained individuals as a student attorney at the Boston University Civil Litigation Program on Asylum and Human Rights and at the Iraqi Refugee Assistance Project (now the International Refugee Assistance Project at the Urban Justice Center). All of his student experience culminated in Mr. Ley earning a clerkship with Fragomen, Del Rey, Bernsen & Loewy, a global business immigration law firm, where he assisted foreign nationals in employment-based nonimmigrant and immigrant visas, and assisted in the global transfer of corporate professionals.
Mr. Ley's extensive training set him up for a successful career once he began practicing at his current firm. Focusing his practice primarily on removal defense, he has been instrumental in assisting many clients with provisional unlawful presence waivers, waivers of inadmissibility, naturalization, cancellation of removal, adjustment of status, relief under the Nicaraguan Adjustment and Central American Relief Act (NACARA), special immigrant juvenile status (SIJS), Asylum, Withholding of Removal, protection under the Convention Against Torture (CAT), and temporary protected status (TPS).
As a thought-leader in his field, Mr. Ley is constantly monitoring the ever-changing and evolving field of immigration law. He is an active writer and has published many articles in the area of immigration law and policy, including one on the rights of the undocumented through disparate impact for the Berkeley La Raza Law Journal and one critiquing birthright citizenship for the Buffalo Public Interest Law Journal. Currently, he is paying close attention to the recent executive orders and their impact on immigrants and their legal status in the United States. He noted:
"There are a lot of people in this country that have long-standing removal or deportation orders, but immigration didn't really know about them before and now they are coming out of the shadows very concerned. For my firm, this means that we are seeing many more clients wondering how they can fix their status legally. I've even gotten calls from worried green card holders who are already lawful permanent residents, and are wondering what the recent series of executive orders means for their status.
"How the executive orders are framed makes it very hard for us to advise all of these clients. The language is so expansive and we're still receiving a lot of guidance from the agencies on how they are being implemented. Members of the administration themselves don't really know how they will carry them out, so all we can really do is advise to the best of our ability."
For more information, visit Mr. Ley's profile on The Expert Network© here: https://expertnetwork.co/members/robert-f-ley/1335bcc01c57dee0
The Expert Network© has written this news release with approval and/or contributions from Robert F. Ley. The Expert Network© is an invitation-only reputation management service that is dedicated to helping professionals stand out, network, and gain a competitive edge. The Expert Network© selects a limited number of professionals based on their individual recognitions and history of personal excellence.
Source: The Expert Network©
Share:
---
Categories: Immigration Law, Law
Tags: Attorney, Distinguished Lawyer, Massachusetts, Professional Excellence, Robert F. Ley, The Expert Network
---