Road Warrior Tires, a Division of TRU Development Inc., Will Be Opening Its New Warehouse in Seattle, WA on May 1st, 2017
Press Release
-
updated: Apr 18, 2017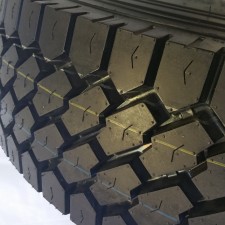 Watertown, MA, April 18, 2017 (Newswire.com) - Road Warrior Tires proudly announces its partnership with trucktiresinc.com.  It is currently preparing for the grand opening of its new distribution center in Seattle, Washington with more news to follow. 
Located at: 915 S 96th Street, Seattle WA 98108
Due to a tremendous increase in demand for heavy truck tires in AZ, CA, ID, MT, OR, and WA and to mitigate the cost of shipping from its East Coast warehouse, management has approved plans for the new location. The Seattle warehouse will better serve customers who requested Road Warrior tires. "As of May 1st, we will start shipping from our Seattle, WA location. This option will improve delivery times and customers can purchase the tires locally," the company said. 
Models of truck tires that will be available immediately from the new Seattle location are:
11R22.5, 295/75R22.5, 11R24.5, 225/70R19.5, 245/75R19.5, 385/65R22.5, 315/80R22.5, 425/65R22.5
Tips on How To Buy 11R22.5 Tires at Wholesale Price Online?
Have you ever shopped for truck tires online? E-commerce offers unparalleled convenience in purchasing such goods. You get more choices, better availability and better service when shopping online. Here's how to buy 11R24.5 tires online.
First of all, customers need to understand what those weird numbers mean. There is actually a lot of information packed into this code. 11R24.5 is a standard aspect ratio tire. The "11" here depicts the nominal tread width of the tire. The "R" stands for radial design, and "24.5" represents the tire diameter in inches. This information helps the buyer to select the right tires for their trucks.
How to buy 11R22.5 tires online for the best sale price?
To Buy Wholesale truck tires online, customers need to know their truck inside out. Categorize the truck, and find out the size of tires needed. If it is a heavy commercial vehicle, shoppers would need to buy according to tire positions. Categorizing the vehicle enables a customer to make the right purchase. You also need to outline your driving needs. Off-road driving, winter driving, summer driving, etc. are some factors you need to consider.
The above information will lead to the right tires. 
Some e-commerce stores have direct relationships with tire manufacturers, which keep costs down. Look for such stores. Sale price also depends on the services offered by the seller. 
Purchasing tires online is the better option if convenience is your priority.
About Road Warrior Tires:
We started radial truck tire production in 1998 and reached an annual production capacity of 6 million units in 2013. We are one of the best tire manufacturers and dealers in China. Quality is derived from the use of our advanced equipment and technology from Germany, which we merge with first-class raw materials from Malaysia and strict quality control and production management systems. We successfully sell our tires to 92 countries and look forward to introducing you to our high-quality products. 
Source: TRU Development Inc.
---
Categories: Business Development, Corporate Officers, Distribution
Tags: 11R22.5, 11R24.5, 295/75R22.5, 385/65R22.5
---