Rightsify Helps Artists Get Paid When Their Music is Played in Businesses
Press Release
-
updated: Mar 26, 2018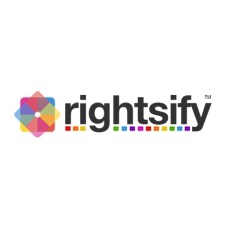 PASADENA, Calif., March 26, 2018 (Newswire.com) - Rightsify, a global music licensing and royalty collection agency based in Pasadena, California, and with authorized licensing agents in over 20 countries, provides a new way for artists to make money from their music. Rightsify operates a music streaming service for businesses that is available globally and includes all licensing rights needed for a business to legally play music.
Rightsify works via direct licensing and partners with independent artists and then provides their music to brands via curated and custom playlists. Rightsify help brands find the right music for their business and ensures that artists get paid every time their music is played.
The way it works is artists can simply apply to become a member by submitting their music. Once they have been approved they can sign up, start uploading their music and then Rightsify adds their music to curated playlists based on style, mood and business type.
From there, an artist's music is made available to Rightsify's network of businesses all over the world, from cafes in Australia to restaurants in America and hotels in Asia. Rightsify distributes its members' music widely so artists can monetize their music in public spaces anywhere in the world.
Historically, a wide majority of artists have not been paid any royalties when their music is played in businesses because of the way license fees are collected and paid from businesses as the PRO's and collection societies had no way of knowing what music was played. With Rightsify, all usage data is logged and tracked to ensure that every time a song is played the artist gets paid.
Some of the benefits for artists are:
- Rightsify is available to businesses globally so artists can monetize their music and gain exposure anywhere
- Artists get paid directly every month
- Artists are provided with a first-class analytics dashboard with stats on what cities, countries, and types of businesses their music is being played in as well as detailed analytics on how each song has performed. 
- Rightsify is non-exclusive and artists keep 100 percent ownership of their rights.
To learn more or to apply to become an artist member today, visit Rightsify.com.
Source: Rightsify
Share:
---
Categories: Music
Tags: background music for business, in store music, music, music licensing, royalty collection
---