Rightsify Creates a New Way for Hotels to Enhance the Guest Experience With Rightsify FM
Press Release
•
updated: Jan 11, 2018
Rightsify FM is an all new and innovative way for hotels and resorts to enhance the guest experience with music.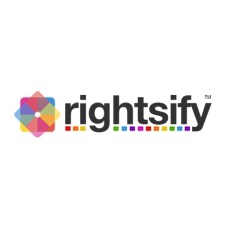 PASADENA, Calif., January 11, 2018 (Newswire.com) - ​Rightsify has today launched their Rightsify FM service to hotels and resorts globally. With Rightsify FM, hotels get custom designed music playlists that match their brand and every zone of their property, along with an online radio station and branded mobile music streaming application.
From boutique hotels to global brands, Rightsify FM is an all new and innovative way for hotels to connect with their guests with music while enhancing their brand. With unique and custom music for each area of a hotel from the lobby to the restaurants, gym and spa, Rightsify creates for hotels their very own branded online radio station and mobile music application so they can broadcast music and communicate with their guests anytime, anywhere.
With Rightsify FM, hotel guests can see what music is playing throughout the hotel at any time by simply downloading the hotels branded music application and can continue listening after they have checked out. In addition to the music features, Rightsify also offers optional integrations such as in-app messaging, loyalty rewards, e-commerce, reservations or food/service ordering, thereby adding ancilliary revenue and additional ways to communicate and connect with guests. Rightsify's custom playlists for hotels are based on 24-hour periods, ensuring that the music is always fresh and never repetitive.
The mobile music applications are built for both Android and iOS, thus covering 99% of the global smartphone market. The online radio station can be used as a standalone website for a brand or embedded onto a hotels main website where followers of a hotel brand can listen anytime, anywhere in the world, on any device.
Rightsify FM is available in every country worldwide and can be used from boutique resorts in the Asia Pacific to global chains based in the US. Now for the first time ever, hotels everywhere in the world have the ability to create their very own branded music experience.
To find out more about Rightsify FM for Hotels, please contact Rightsify.
About Rightsify​
​Rightsify is a global music licensing and royalty collection agency. Rightsify offers an alternative to traditional background music services and collection societies by providing retail, hospitality and service businesses with a cost-effective music solution while artists are paid accurately when their music is played.
MEDIA CONTACT:
​Jeff Thomas
support@rightsify.com
1-800-217-6703
​https://rightsify.com
Source: Rightsify
Related Media