Right Medical Billing Offering Medical Billing Services in Texas
Press Release
-
updated: Apr 3, 2018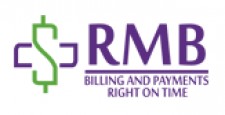 Katy, TX, April 3, 2018 (Newswire.com) - Right Medical Billing LLC is based in Katy, Texas and provides medical billing solutions for healthcare practitioners.  Their specialty is in contracting those in and those out of network providers, as they work with physicians and staff to advise them on how best to implement charting skills. RMB helps businesses in the medical arena lay down a solid financial foundation whether the company is a start-up ER or a well-established emergency facility.
RMB owner Humaira Qureshi says, "We boast many years' experience working with and in urgent care facilities. Keeping up with a large patient load is no deterrent, and we do guarantee that all your claims will be billed out within 24 hours. At RMB, we know all about Urgent Care Billing and the corresponding Coding and so are best suited to help your business stay on top of the financial needs and obligations."
As one of the available top credentialing companies in Texas, RMB's motto is, "Your specialty is our specialty."  They work with all manner of specialists from oncologists to chiropractors to internal medicine physicians. RMB also provides billing systems for Hospitalist Groups with 2-30 physicians or more. Their team of professionals is well conversant in in-patient coding. When a patient is hospitalized, they provide patient coding from the first day of admission to the day of discharge. Any other patient billing for post-hospital admission services is also taken care of on behalf of the healthcare providing facility.
Said Humaira Qureshi, "Recently, we have partnered with Sevocity, the EHR software provider from Austin, Texas. Sevocity, whose parent company is Conceptual MindWork, brings their expertise in EHR services to the table. We foresee a bright future, where both companies will grow together providing solutions to our clients."
RMB is a provider of the best healthcare billing services. Their service takes care of the entire patient billing needs of a medical facility, setting free the medical personnel to focus on giving quality patient care to the clients. The RMB solution makes sure that the medical provider is linked to various insurance companies that pay for patients' medical needs. This allows the medical provider to handle a lot of patients and form a healthy working relationship with insurance providers.  
About Right Medical Billing LLC
Right Medical Billing is a provider of credentialing and contracting business solutions for clinics and healthcare providing practices. They assist the healthcare providers in forging a working relationship with insurance companies and their patients as well. For a medical facility that needs to have its staff trained on how to streamline workflow to maximize productivity, the need to contact medical billing experts. RMB works like an extension of the facility's staff. They help obtain and negotiate business contracts with insurance payers to facilitate the highest reimbursement rates. They also make sure that these contracts are kept updated to incorporate changes in the industry and also to avoid mistakes that could cost the practice delay in payments.
Source: ​​Right Medical Billing LLC
Share:
---
Categories: Healthcare
Tags: best healthcare billing services, contact medical billing experts, top credentialing companies
---