Right Medical Billing is a Reliable Billing Outsourcing Partner for Medical Practices in Katy
Right Medical Billing, a professional medical billing company, has emerged as a reliable billing outsourcing partner for all types of health care facilities and clinics in the city of Katy and beyond.
Press Release
-
updated: Aug 13, 2018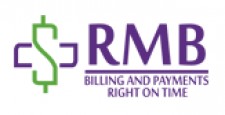 KATY, Texas, August 13, 2018 (Newswire.com) - Right Medical Billing is helping medical practices to get to the next level through skills, work hard attitude and a collaborative approach. The billing company operates as an extension of the medical facility's staff, handling claims, improving revenue cycles, and providing guidance on the latest industry regulations. Right Medical Billing primarily works with Urgent Care facilities and Free-Standing ER's but is open to assist healthcare facilities of all sizes and specializations, including dental practices, across Katy. The billing company also distinguishes itself through transparent ways, consistent communications at various levels, and competitive pricing.
One of the executives at Right Medical Billing recently stated, "Right Medical Billing stands by medical facilities in Katy, providing end to end billing and coding solutions tailored to their needs and pocket. We take up each billing assignment with a steadfast focus, ensuring timely and skillful claim handling. This translates into streamlined revenue cycles and revival of client's financial performance in the long run. We are equally at ease in provisioning comprehensive chart auditing, management/workflow training & consultation, credentialing/contracting and complete patient billing services. We do the legwork so that our clients are spared from it."
The trend of outsourcing for medical billing services is gaining traction for good reasons. Billing is an onerous job and may interfere with the core competencies of the medical facility. Setting up a separate billing department entails outlays and hassles that may drive the practice on the edge. Here, outsourcing can be the panacea, as it brings in accuracy and agility in claim handling, compliance with changing reimbursement regulations, and hefty savings as well. With the right skills, compliance-related knowledge, and temperament, Right Medical Billing continues to be a reliable billing outsourcing partner for medical practices across Katy. 
The executive further stated, "Upon receiving the outsourcing assignment, we deploy a certified medical coder who converts the patient's record into codes. These codes help the insurance company to determine the exact amount to be paid for the services provided. As our coder will ensure fast and accurate coding and submissions, the patient is relieved from the hassle of receiving uncalled for statements displaying an unpaid balance. The professional will also walk the client facility through the complex network of regulatory and legal healthcare requirements. Ensuring that payment is received for the service is also a part of his competency."
The coders at Right Medical Billing are also up for continuous internal audits to point out high-risk areas and suggest corrective measures. The professional is also expected to execute denial management strategies to get to the real cause of insurance denials and equip the client's staff on the relevant coding and regulatory changes. The coder is intimate with creating codes in sync with the national standard (ICD-10), which helps in avoiding mistakes that may delay payments. Right Medical Billing, one of the top outsourcing medical billing companies charges competitively. 
About Right Medical Billing: 
Based in Katy, Right Medical Billing is one of the leading Medical billing companies in Houston. It is serving all types of medical facilities with medical billing and coding, comprehensive chart auditing, management/ workflow training and consultation, credentialing/ contracting and complete patient billing services. Lately, Right Medical Billing has emerged as the go-to source to get health care billing services.
Source: Right Medical Billing
Share:
---
Categories: Healthcare and Medical Informatics
Tags: get health care billing services, Medical billing companies in Houston, outsourcing medical billing companies
---