Get Medical Billing and Credentialing Services at Right Medical Billing
Press Release
-
updated: May 14, 2018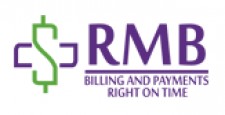 KATY, Texas, May 14, 2018 (Newswire.com) - Right Medical Billing is a healthcare billing service provider based in Katy, Texas. Right Medical Billing provides medical billing and coding services to family practice clinics, urgent cares, home health and nursing homes, free-standing ERS, cardiology practices, internal medicine, general surgery, radiology and hospitalist groups. The company offers medical billing and coding, chart auditing, complete patient lifecycle billing, workflow training, and consultation, credentialing and contracting services to all its clients. It also partners with its clients to improve the billing practice, that's why it has just acquired new partnership with EHR software provider, Sevocity to grow and provide more services to their clients, including cheaper EHR software solutions.
Speaking about credentialing, the operations manager said, "At Right Medical Billing, we know that credentialing and contracting are the basis for starting a clinic or healthcare facility. Credentialing lays the foundation for relationships between health facilities, patients, and insurance companies. It ensures proper networking with several stakeholders to grow your practice, establish more relationships and accept more patients. As one of the local medical credentialing companies, we offer you credentialing, and contracting services that will ensure you grow your affiliations and your practice as we do all the work on your behalf."
For clients looking to get healthcare billing services, Right Medical Billing covers the full range of revenue cycle management and medical billing needs. Right Medical Billing will take care of the modifications and updates that result from healthcare reforms on behalf of physicians using a coding system. Proper medical billing and coding will guarantee reimbursements and prompt payment remittance. The company provides tailored services; from auditing which ensures updated and accurate chart compliance, to managing your workflow for productivity maximization. RMB takes charge to ensure the updated contracts attain maximum reimbursement rates and that compliance is streamlined. RMB's complete patient billing services relieve physicians to let them focus on optimal patient care.
Speaking of complete patient billing, the owner stated, "Our company takes care of patient billing to give physicians ample time to focus on treating the patients. We handle the complete patient billing cycle including collecting payment dues, mailing statements and answering any questions from patients on behalf of the physicians. Your patients will directly communicate with us regarding issues with billing as you concentrate on making them healthy and happy."
Right Medical Billing deals with outsourcing medical billing services to ensure that their clients' day to day operations run smoothly and their patients receive optimal care. The company provides staff training and patient billing support in partnership with their clients. RMB employs certified medical coders to navigate the network of legal and regulatory healthcare requirements. These certified coders ensure that proper payment is remitted for all the services rendered to patients without delay. They adhere to ICD -10 guidelines and perform continuous internal audits, thus improving clinical documentation. This helps physicians in identifying the severity and complexity of the conditions of the patients they serve.
About Right Medical Billing
Right Medical Billing is a medical billing service provider based in Katy, Texas. The company provides medical billing and coding services to urgent cares, cardiology practices, general surgery, free-standing ERs, family practice clinics, internal medicine, home health and nursing homes, radiology and hospitalist groups.
Source: Right Medical Billing
Share:
---
Categories: Healthcare and Medical Informatics
Tags: get healthcare billing services, medical credentialing companies, outsourcing medical billing services
---