Richard L. Whitman, Sr. Has Been Recognized Among the Top in His Industry by the Expert Network©
The Expert Network© celebrates its newest member, Attorney Richard L. Whitman, Sr.
Press Release
-
updated: May 30, 2017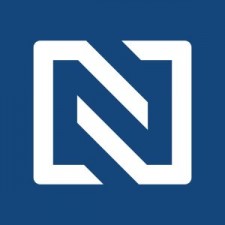 Monmouth, IL, May 30, 2017 (Newswire.com) - Richard L. Whitman, Sr., Senior Partner, Whitman, Baber & Siegel, has joined The Expert Network©, an invitation-only service for distinguished professionals. Mr. Whitman has been chosen as a Distinguished Lawyer™ based on peer reviews and ratings, dozens of recognitions, and accomplishments achieved throughout his career.
Mr. Whitman outshines others in his field due to his extensive educational background, numerous awards and recognitions, and career longevity. He studied political science as an undergraduate at Eastern Illinois University and graduated in 1969 as the class Valedictorian. From there, he headed to Northwestern University School of Law in Chicago where he served as editor of the Law Review and graduated in 1972 as a member of the Order of the Coif. During his time at Northwestern, he worked as a law clerk for the appeals division of the City of Chicago's corporation counsel and contributed research in major appeals like Jesse Jackson v. The city of Chicago in the U.S. Supreme Court. Mr. Whitman was named an Illinois Super Lawyer in 2007 and is AV® rated by Martindale-Hubbell®. 
With nearly 50 years dedicated to law, Mr. Whitman brings a wealth of knowledge to his industry and, in particular, to his areas of specialization, estate planning and probate, medical malpractice, personal injury, business litigation, real estate, business entities, and eviction law. When asked about his decision to pursue a career in law, Mr. Whitman said:
"I was either junior or a senior in high school back in the early 60s, and I was reading the Canton Daily Ledger, our local newspaper. In it was a very small article about a local lawyer who received $30 an hour for working imminent domain for the state of Illinois. Now, that, of course, would be laughable today, but it was a huge amount then. Secondly, at the time I went to college, I was interested in politics. And of the people who are influential in politics, a high percentage of them are lawyers. And so, law felt like the right fit for me."
In 1973, Mr. Whitman joined the firm Stansell & Critser in Monmouth, Illinois and became a partner in 1978. In 2002, he became senior partner, and the firm was renamed Whitman, Baber & Siegel. Practicing in a town of 10,000 people, Mr. Whitman and his team cater to the specific needs of the local community, with diverse areas of expertise including everything from medical malpractice to wills and probate to immigration law. He is also experienced in construction litigation, residential real estate matters, and farm and commercial sales and purchases. With extensive experience in tax-free section 1031 exchanges of real estate, he is authorized to issue title insurance in real estate transactions for Attorney's Title Guaranty. And with a firm policy that all calls are answered personally within 24 hours, clients can rest assured that Mr. Whitman will listen carefully to their concerns and represent them to the best of his ability. 
In addition to individual clients, Mr. Whitman represents governmental entitles such as the library district, fire protection district, and ambulance services. He also works with local closely-held corporations, banks, school districts, and the local Monmouth College. He has participated in several personal injury and malpractice cases, which have resulted in settlements in excess of one million dollars, and his work in trusts and probate law have ranged from modest estates to those worth over ten million dollars. To guarantee the highest quality of legal representation for his clients, Mr. Whitman remains keenly aware of trends and developments in the field. In particular, he has written book chapters for the Illinois Institute of Legal Education on nine occasions on the topic of actions in accounting. He has also written newspaper articles on such topics as changes in the cannabis laws, sexual harassment, and warranties on the sale of a new home. As a respected member of such a small, closely knit community, Mr. Whitman prioritizes active involvement but has written extensively for the Illinois Institute of Continuing Legal Education. He also speaks Spanish because Monmouth has a sizable Spanish-speaking population. Over his many decades as an industry standard-setting attorney, he has adapted his areas of practice to serve his community as best he can: as a lawyer, as a writer, and as a mentor. In December of 2017, he will be joined in his law practice by his son, Alexander Whitman, who is now a third-year law student at the John Marshall School of Law in Chicago.
For more information, visit Mr. Whitman's profile on The Expert Network© here: https://expertnetwork.co/members/richard-l-whitman,-sr/0969905d0fad2391
The Expert Network© has written this news release with approval and/or contributions from Richard L. Whitman, Sr. The Expert Network© is an invitation-only reputation management service that is dedicated to helping professionals stand out, network, and gain a competitive edge. The Expert Network© selects a limited number of professionals based on their individual recognitions and history of personal excellence.
Source: The Expert Network©
Share:
---
Categories: Medical Law, Law
Tags: Attorney, Distinguished Lawyer, Illinois, Professional Excellence, Richard L. Whitman Sr., The Expert Network
---