Richard DeNapoli Signs on With Donald Trump
Richard DeNapoli is a Republican leader in Broward County who was Chairman of Broward Republican Executive Committee. Formerly a Jeb Bush supporter, once Jeb dropped out, Richard DeNapoli supported Trump. The need for change in the Presidency is urgent. The middle class have not had a raise in median wage since early 2000s. Many conservative Republicans have yet to deliver on promises, but Trump would be effective against Congressional gridlock & bring over Democrat voters. Vote for Change 2016.
Press Release
-
Jul 5, 2016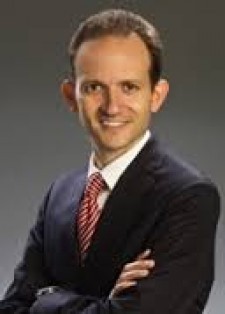 Fort Lauderdale, FL `, July 5, 2016 (Newswire.com) - Richard DeNapoli, a practicing attorney in South Florida, and former Broward Republican Party chairman, has jumped on the Donald Trump bandwagon. Mr. DeNapoli had been a member of former Gov. Jeb Bush's Broward leadership team, but signed on with Trump moments after Bush dropped out of the presidential campaign. DeNapoli is now Fort Lauderdale area director of Trump's presidential campaign and part of the Trump statewide leadership team. 
As DeNapoli stated, "Clearly the sentiment out there is a lot of Republicans are fed up. Not only with the establishment, because they haven't delivered on a lot of promises. And they want someone who can disrupt the system and get things accomplished. And Trump is their champion. They've heard these promises for years and years, and they don't feel they've been delivered on." 
Although DeNapoli has been criticized by some Republican Party leaders for his support of Trump, he remains firm in his commitment to his candidacy. "If there's anybody who can break the gridlock, the logjam, in Washington, it is Donald Trump," he said. "He has nothing to gain [personally]. He can't be bought ... I think he has a genuine care for the country." 
DeNapoli believes that Trump's appeal to voters who haven't typically voted Republican in the past, could break the red state/blue state tradition, and that Trump could win some states that have favored Democratic candidates in previous presidential elections. 
Richard DeNapoli has a law firm in Broward County, Florida, where he practices real estate, financial planning, estate planning, probate administration and election law. In addition to his practice of law, Attorney DeNapoli is a Certified Financial Planner® and holds licenses as a Florida Real Estate Broker and Mortgage Broker.  
Richard DeNapoli has over 12 years of experience in law and trust services.  He is a native of Hollywood, Florida, and a graduate of the University of Miami School of Law (2008, LL.M., Estate Planning), Fordham Law School (2002, J.D.) and New York University (1999, B.A., Politics; B.A. Italian). 
ENDS 
For further information, please contact: ​
http://www.goprichard.com
Source: Richard DeNapoli
Share:
---
Categories: Politicians, Politics
Tags: donald trump, presidential race 2016, richard denapoli
---