Richard C. Perry Has Been Recognized Among the Top in His Industry by the Expert Network©
The Expert Network celebrates its newest member, Attorney Richard C. Perry
Press Release
-
updated: Mar 14, 2016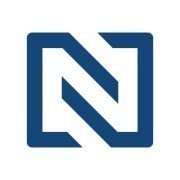 Pelham, AL, March 14, 2016 (Newswire.com) - ​Richard C. Perry, Managing Attorney, The Perry Law Firm, LLC, has joined The Expert Network, an invitation only service for distinguished professionals. Mr. Perry  has been chosen as a Distinguished Lawyer™ based on peer reviews and ratings, dozens of recognitions, and accomplishments achieved throughout his career.
Mr. Perry  outshines others in his field due to his extensive educational background and numerous awards and recognitions. He graduated from the University of Southern Mississippi earning a Bachelor of Science in Community Planning and Regional Development and a Master of Science in Business and Economic Development. He received his Juris Doctor from the Birmingham School of Law. Perry is licensed by The Alabama State Bar and The United States District Court for the Northern District of Alabama. He is a member of the Birmingham Bar, The Shelby County Bar, and The American Bar Association.
With 6 years dedicated to law, Mr. Perry  brings a wealth of knowledge to his industry, and in particular to his areas of specialization, criminal and family law. When asked why he decided to pursue a career in law, Mr. Perry  said:
"I had a passion for helping people and I felt that the best way for me to be of service to people in my community was through the practice of law."
Since receiving his law degree, Perry has garnered a reputation as an effective and compassionate advocate. He understands that each case is unique and is therefore committed to devising a plan that works best for each individual client. He further understands that his clients are going through difficult times in their lives and approaches each case with sensitivity, making every effort to get to know each client and the challenges that they face.
As a thought-leader in his industry, Mr. Perry is keenly aware of prevailing trends in domestic relations and family law. For instance, the Supreme Court recently ruled it unconstitutional to order a parent to pay post-minority support, a parent's legal obligation to contribute to their child's post-secondary education expenses after the child turns nineteen. He noted:
"I pay close attention to all aspects of domestic relations and family law, for instance, things such as post-minority support. When I first began practicing, a parent in Alabama could be ordered to continue paying post-minority support when a child began college, but the Supreme Court ruled that is unconstitutional. Yet, this is just one of the things that continues to come back up before the court."
Mr. Perry has received numerous awards and honors over the course of his career. He was voted Top Family Law Attorney by his Peers in 2013, 2014 and 2015, voted a Rising Star by his peers in 2013 and 2014, a Top Attorney in North America by Who's Who in 2015, and Top Criminal Defense Attorney in 2013 and 2014. He has been recognized by Birmingham Magazine.
For more information, visit Mr. Perry's profile on the Expert Network here: http://expertnetwork.co/members/richard-c-perry/30a508451b5a0d98
###
The Expert Network has written this news release with approval and/or contributions from Richard C. Perry . The Expert Network is an invitation-only reputation management service that is dedicated to helping professionals stand out, network, and gain a competitive edge. The Expert Network selects a limited number of professionals based on their individual recognitions and history of personal excellence.
Share:
---
Categories: Criminal Law, Family Law, Law
Tags: Alabama, Attorney, Distinguished Lawyer, Professional Excellence, Richard C. Perry, The Expert Network
---