Rich Banta of Lifeline Data Centers to Discuss Compliance at Cyber Security Summit 2017
Press Release
•
updated: Oct 19, 2017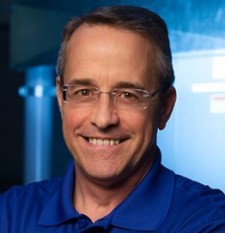 MINNEAPOLIS, October 19, 2017 (Newswire.com) - Rich Banta, Managing Member at Lifeline Data Centers, will discuss compliance in two sessions during Cyber Security Summit 2017, both set for Tuesday, Oct. 24.
Banta's first session, a concise Cyber Byte™ presentation, is titled "Compliance – What it Really Means." Immediately afterward, Banta will join a panel titled "Compliance is not a Cybersecurity Strategy."
Other panelists are Steen Fjalstad, Security and Mitigation Principal, Midwest Reliability Organization, and Kevin Johnson, CEO, Secure Ideas. The panel will be moderated by Mike Johnson, Senior Fellow & Honeywell James R. Renier Chair, Security Technologies Program, Technological Leadership Institute (TLI), University of Minnesota.
Banta is responsible for Compliance and Certifications, Data Center Operations, Information Technology, and Client Concierge Services. He has an extensive background in server and network management, large-scale wide-area networks, storage, business continuity, and monitoring. He is hands-on everyday in the data centers.
He is a former CTO of a major health care system. He also holds many certifications, including: CISA – Certified Information Systems Auditor CRISC – Certified in Risk & Information Systems Management CDCE – Certified Data Center Expert CDCDP – Certified Data Center Design Professional.
Banta is widely recognized as one of the most qualified and certified professionals in the industry.
Lifeline Data Centers
Since 2001, Lifeline Data Centers has helped companies lead in security and compliance, improve uptime and control data center facilities operating expense. Lifeline is an innovator in Cloud and wholesale colocation by continually finding ways to reduce downtime risks while driving down costs.
About Cyber Security Summit 2017
Cyber Security Summit is a public-private collaboration with support from industry, government, and university leaders who gather to discuss security trends and solutions. The 7th Annual Summit will bring together senior executives, risk managers, military representatives, policymakers, lawyers, academics, and technology leaders. Topics, content and speakers are driven by an Advisory Board composed of leaders from diverse critical infrastructure operators and commercial market sectors. Cyber Security Summit 2017 will take place Oct. 23-25 at the Minneapolis Convention Center.
Go to cybersecuritysummit.org to learn more.
Source: The Event Group, Incorporated
Related Media
Additional Links