Remote Patient Monitoring (RPM) - a Projected $37.7 Billion Market - Requires Actionable EMR Connections to Create Value
Press Release
•
Mar 1, 2016
The mobile health solutions market is projected to grow 33.4% per year through 2020 generating a market value of $59.15 billion. Of this market, subscription based home and ambulatory Remote Patient Monitoring (RPM) systems offered by home security and cable companies will likely be the leading the services segment with a projected 63.7% market share ($37.7 billion) annually.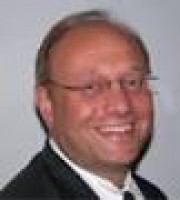 Fort Lauderdale, FL, March 1, 2016 (Newswire.com) - ​​​​​By Steven R. Gerst
The mobile health solutions market is projected to grow 33.4% per year through 2020 generating a market value of $59.15 billion. Of this market, subscription based home and ambulatory Remote Patient Monitoring (RPM) systems offered by home security and cable companies will likely be the leading the services segment with a projected 63.7% market share ($37.7 billion) annually. These systems will offer wireless glucometers, weight scales, BP Cuffs, spirometers, pulse oximetry, EKG, and infrared thermometry connected to the EMR via Bluetooth, WiFi and 3G/4G LTE/5G systems.
Market drivers include: (1) the rapid adoption of connected mobile healthcare devices and services; (2) new government reimbursement CPT codes for both chronic disease management (CPT 99490) and transitional care management (CPT 99495 and 99496), and; (3) advanced deployments of 3G, 4G LTE and new 5G networks for patient-focused care. When 5G is operational in the next few years for RPM, there will be "no perceivable latency, facilitating Cognitive and Perceptual Computing, Augmented Reality and Haptic Internet " to address the Federal government's new "Precision Medicine" in initiatives.
With this new technology, recent study by HIT Consultants predicts telehealth video visits will reach 158 million by 2020. Almost half of the large employers surveyed by the National Business Group on Health made telehealth options available in 2014, and that number is expected reach 74% in 2016. Towers Watson indicates telemedicine will save U.S. companies more than $6 billion per year in healthcare costs and, Goldman Sachs research links telemedicine to an annual reduction of healthcare costs of about $104 billion.
EMR Connected RPM Technologies Can Reduce Heathcare Costs to $3-$5/Day
These new high speed RPM technologies will enable vast amounts of patient video, diagnostic data to come into RPM systems rapidly expanding telemedicine and telehealth capabilities. Connecting to the EMR can to shift the average cost of treatment from the inpatient acute setting of $5,000 - $10,000 per day to ambulatory subscription based/home monitored cost of less than $50-$100 per month or $3 -$5 per day amortized including equipment.
According to a recent survey, more than 2/3rds of hospitals and health systems are seeking to deploy RPM to: (1) reduce 30 day readmission penalties achieve operational efficiencies; (2) better manage capitated risk contracts; (3) improve risk management, and; (4) boost care quality and control costs. Of that group, 84% are planning to use mobile devices for post-hospital discharge support and 79% are seeking analytics and decision support tools to turn raw patient data into "actionable knowledge"
Focus on Chronic Disease Management to Achieve Greatest Cost Savings
The RPM market for "Population Health" is initially focused on chronic disease management for the 20% of U.S. patients with high risk, unstable chronic conditions who represent 86% of total Medicare costs.As of 2012, about half of all U.S. adults (117 million people) had one or more chronic health conditions and 25% had two or more chronic health conditions. CMS (The Centers for Medicare and Medicaid) estimates that 2/3rds (68.4%) of Medicare beneficiaries have 2 or more chronic conditions and about 1/3 had 4 or more chronic conditions.
The new (January 1, 2015) Medicare Chronic Condition Management Reimbursement code (CPT 99490) requires that patients have "(two or more) chronic conditions expected to last at least 12 months" to qualify for a roughly $41.90 capitated monthly reimbursement for "non-face-to-face care coordination services furnished to Medicare beneficiaries with multiple chronic conditions." Therefore, more than 34 million Medicare recipients may be eligible. With the growing availability of RPM technologies, the addressable market for these new technologies for all insurers, Self-insured employers and ACOs includes:
(1) 26 million children and adults with diabetes and the additional 7 million underdiagnosed population;
(2) 78 million U.S. residents with obesity (defined as body mass index [BMI] ≥30 kg/m2) and nearly one of five youths aged 2–19 years are obese (BMI ≥95th percentile) as well as 5.1 million with Congestive Heart Failure for which the connected weight scale can be used;
(3) 114 million people (47% of U.S. adults) with uncontrolled high blood pressure.
(4) 15 million people have diagnosed Chronic Obstructive Pulmonary Disease (COPD), 25 million estimated including under-diagnosed cases as well as 18.9 million (8.2%) U.S. adults and 7.1 million (9.5%) U.S. children asthma for which the Peak Flow Spirometry units can be used, and;
(5) 26.5 million people in the with heart disease generating 12.4 million annual medical visits, 2 million annual hospital outpatient visits, and 135,700 (9.3%) home healthcare patients for which a combination of these devices can be utilized.
While "Well Management" is applicable to approximately 50% of the U.S. population (169 million people), it represents only 3% of the nearly $3 trillion per year cost of annual U.S. Healthcare expenditures. More than $1 Trillion is spent on patients with chronic conditions representing 45% of the U.S. Population (143 million). Another $1 Trillion spent on those patients who are acutely ill and "Aging Independently."
Many patients who are "Aging Independently" also have chronic illnesses. In fact, the CDC states that 86% of the annual cost of healthcare is spent on caring for those with chronic illnesses. By CMS's definition, Chronic Illnesses include, but are not limited to: Alzheimer's disease and related dementia; Arthritis (osteoarthritis and rheumatoid); Asthma; Atrial fibrillation; Autism spectrum disorders; Cancer; Chronic Obstructive Pulmonary Disease; Depression; Diabetes; Heart failure; Hypertension; Ischemic heart disease; and Osteoporosis
With EMR connectivity CCM Reimbursement will drive RPM Adoption by Hospitals and Physicians
To qualify for the $41.92 per month CCM Medicare reimbursement, these chronic conditions must be: (1) expected to last at least 12 months, (or until the death of the patient), and; (2) require at least 20 minutes of clinical staff time directed by a physician or other qualified health care professional, per calendar month, for conditions that place the patient at significant risk of death, acute exacerbation/decompensation, or functional decline. The physician must establish, implement, revise and monitor the patient's progress using a written, comprehensive care plan established, implemented, revised, and monitored.
The CCM service is extensive, including structured recording of patient health information, an electronic care plan addressing all health issues, access to care management services, managing care transitions, and coordinating and sharing patient information with practitioners and providers outside the practice. Some of the CCM Scope of Service elements require the use of a certified EHR or other electronic technology. Physicians and the following non-physician practitioners may provide the service and bill including Certified Nurse Midwives; Clinical Nurse Specialists; Nurse Practitioners; and Physician Assistants.
Structured Data Recording requirements in the EMR includes recording the patient's demographics, problems, medications, and medication allergies and create structured clinical summary records using certified EHR technology. Therefore, integration with the Electronic Medical Record system is a key component.
Transitional Care Management Service Payments under Codes 99495, 99496
CMS spends an estimated $17 billion per year on hospital readmissions. Therefore, in addition to the Hospital Readmission Penalty CMS instituted in 2012, in January 2013, CMS created the Post Hospital Discharge Care Coordination codes 99495, 99496 for Transitional Care Management services furnished within 30 calendar days following the date of discharge from a hospital, nursing facility and specified outpatient services.
Transitional Care Management includes one face-to-face visit within specified time frames in combination with non-face-to-face virtual RPM services that may be performed by the physician or other qualified health care professional and/or licensed clinical staff under his or her direction. Code 99495 is for a moderate level of service and a provider stands to get paid $163.88 or $230.86 for a more intense level of services under code 99496, depending on the complexity of the medical decision making (E&M 3 or 4) and how quickly there is a face-to-face visit (less than 14 days or less than 7 days).
Combined with the CCM reimbursement codes, RPM linked EMR systems will likely have a dramatic effect on not only "bending the cost curve" as ACO's are designed to under the ACA, but to actual lower real costs of care significantly.
To learn more about the latest growth in remote health and home monitoring, visit: www.stevenrgerst.com.
Steven R. Gerst is Dean Emeritus of the Masters of Science in Applied Health Informatics and Professor, Bryan University. He is currently at the University of Miami, Miller School of Medicine in the Office of the Chief Innovation Officer and Vice Provost as an "Entrepreneur–in-Residence," and has served as an Adjunct Professor of Biomedical Informatics at Nova Southeastern University College of Osteopathic Medicine.
Dr. Gerst is a graduate of the Columbia University College of Physicians and Surgeons (M.D.), Columbia College (B.A.), Columbia School of Public Health – Health Administration (M.P.H.) and the Goizuetta School of Business at Emory University (M.B.A.). He is a Diplomat in the American College of Healthcare Executives.