Dr. Steven Gerst: Leading Expert on Remote Patient Monitoring (RPM) Healthcare Systems Predicts Unprecedented Increases in Accessibility to Medical Care
Press Release
•
updated: Jun 12, 2017
Dr. Steven R. Gerst studies the advancements and challenges of remote patient monitoring (RPM), a revolutionary healthcare model providing medical access during an era of impending change to American health services.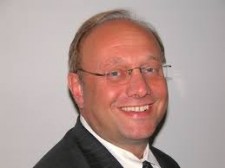 Fort Lauderdale, FL , June 12, 2017 (Newswire.com) - Dr. Steven R. Gerst is Dean Emeritus of the Masters of Science Program in Applied Health Informatics at Bryan University as well as a managing partner and the Chief Medical Informatics Officer of Telemetrix Systems, LLC. Telemetrix Systems has developed mobile remote patient monitoring (RPM) devices and workflow options which are fully EMR integrated. The company employs FDA Certified 510K devices for the use of physicians, hospitals, insurers, self-insured employers, and Accountable Care Organizations. The development of these RPM devices and practices have contributed to improved patient outcomes and reduced hospital readmissions as patients receive medical supervision from the comfort of home.
Stevenrgerst.com is responsible for this press release.
Steven R. Gerst: Remote patient monitoring systems have already been in use over the past decade in hospitals and for large insurers/employers.
Dr. Steven R. Gerst has identified the ideal RPM system in which patients use the wireless connection in their homes to communicate with healthcare providers. To protect the patient's privacy and avoid potential hacking of personal data, this connection transmits via dual or triband Bluetooth communications systems over HIPPA-compliant secure pathways. Technology for these systems continues to improve and the preference for a 5G narrowband over 3G/4G broadband will assist in extending battery life for medical devices.
Among the challenges yet to overcome for the successful implementation of remote patient monitoring services, the industry must ensure the equipment used in RPM practices is consumer-friendly and easy to use. However, regulations must be implemented to avoid causing "alert fatigue" for responding physicians, caregivers, and medical staff. The RPM system will provide access to video consultations and other monitoring devices which should come free of charge to the patient. Dr. Steven R. Gerst asserts the required modifications to home healthcare rely on the Medicare Access and CHIP Reauthorization Act.
Steven R. Gerst: More patients in areas where distance and access are prohibitive to receiving healthcare may now receive medical attention through remote patient monitoring practices.
Remote patient monitoring can greatly reduce per patient costs as hospitals accept more risk through utilization of mobile technology over expensive face-to-face consultations. Patients with applicable chronic conditions, living in remote or more rural areas, or already experiencing the current trend in physician shortages will gain access to medical care as the technology is embraced.
Please go to www.stevenrgerst.com for more information.
Source: Dr. Steven R. Gerst, Remote patient monitoring systems