Dr. Steven Gerst: Telemedicine Provides More Options to Receive Quality Healthcare in the Privacy of Home
Press Release
•
updated: Jun 12, 2017
Telemedicine is revolutionizing the homecare health system removing some of the obstacles people face in modern society to access the specialized services they need to accommodate their lifestyle.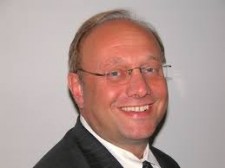 Fort Lauderdale, FL , June 12, 2017 (Newswire.com) - ​​In the past few years, more than 10 million patients leveraged their access to telemedicine services. Medical professionals feel virtual appointments with patients at home prove highly effective for preventative medicine. Remote Patient Monitoring (RPM) provides real-time notification of potentially harmful changes in patients battling chronic illness. Considering over 80% of the money spent towards medical care applies to the treatment of chronic illness, the consistent monitoring and cost saving elements of telemedicine provides a higher quality of healthcare for affected patients.
Steven R. Gerst: Healthcare coverage has broadened the options for enrollees in self-funded employer health plans.
Health insurance companies are making progress in the delivery of medical services to consumers. Patients have the option to select around-the-clock, online access to a doctor through digital apps on phones, computers, or tablets. Among the companies making strides towards telemedicine services, United Healthcare announced the intention to collaborate with Doctor on Demand, Optum's Now Clinic, and American Well to provide doctor/patient consultations. Walgreens and CVS have announced relationships with telemedicine companies to provide virtual professional healthcare services. With the use of video technology, patients will receive the same coverage as that of in-person visits to a clinic or hospital.
The Centers for Medicare and Medicaid are subsidizing the cost of RPM for home and outpatient settings paying providers approximately $42 per patient each month for virtual doctor visits. This is a great opportunity for patients with 2 or more chronic illnesses expected to last for one or more years. The same medical industries are paying providers approximately $165 - $230 for post discharge transitional care per patient. These payments are determined by the complexity of medical decision processing and how quickly a follow-up visit is required.
Steven R. Gerst: Cost savings apply to patients choosing telemedicine over in-person visits where the technology is available.
The National Business Group on Health predicts approximately 50% of employers will provide telehealth options to staff in the near future. Improvements on quality and customization of health services aside, the consumers may experience potentially dramatic reductions in healthcare costs. A virtual consultation costs less than $50 compared to the $80 - $100 spent to visit a doctor's office. Visits once relegated to Urgent Care due to time of the day or day of the week could save a patient over $100 to consult a physician via video medical evaluation.
The hidden costs of taking time off work or traveling to the nearest medical facility (especially for those in rural areas) add even more value to the services provided through telemedicine. For conditions in which time is a risk factor for the care of the patient, telemedicine provides the most efficient and safe option. When considering patients with behavioral and mental health concerns, telehealth firms are extending their offerings to provide psychiatrists, psychologists, and therapists available to assist through video conversations. This contributes to the national effort to reduce rates of suicide, addiction, and other mental health symptoms.
Other areas of growth which may benefit from the option of telemedicine include sleep therapy, glucose monitoring, airflow monitoring, and connected pharmaceuticals. The sleep therapy sector alone is increasing rapidly and may surpass numbers of patients requiring cardiac rhythm management as the number of patients undergoing remote sleep monitoring grew by 170% over the past couple of years.
Steven R. Gerst: Superior health and wellness monitoring technologies, screening tools, and virtual connectivity will provide consumer-friendly optimization to manage healthcare.
Integral components of RPM provide tools including clinical grade monitors, software, and various other devices enabling the monitoring of a patient's medical condition in the privacy of his or her own home. Monitoring capabilities from a remote location may increase early detection, prevent complications, and avoids emergency room visits.
Home security companies are anticipated to offer connected health and patient portal platforms through the innovations of millions of existing sensors which may be currently present in patients' homes. These device advancements may soon provide continuous home monitoring of patient vital signs, glucose levels, weight, and injury care. Video technology will enable a staggering rise in consumer connectivity to hospital and provider Electronic Medical Record systems.
This unprecedented access to secure patient data from home provides ideal efficiency to perform medical triage and increase patient access to the required level of immediate attention. If admission to the hospital is necessary, home monitoring systems will provide post-hospitalization discharge care for both routine and chronic conditions to include congestive Heart Failure, Chronis Obstructive Pulmonary Disease/Asthma, Diabetes, wound care, and other medical conditions to prevent unnecessary readmissions to hospitals.
Telehealth provides improved management of chronic diseases. Fewer and shorter hospital stays, travel time to a medical facility, and health professional staffing could be directly impacted by the advantages presented through the use of telemedicine. Patients, families, and communities may gain greater coverage and higher quality healthcare for a notable cost savings through the advanced technology and consistent care of RPM.
To learn more about the growth in remote health and home monitoring, visit: www.stevenrgerst.com.
Source: Steven R. Gerst