Dr. Steven Gerst: Telemedicine Combines Current Technological Access Power With Personalized Health Management to Upgrade the Future of Healthcare Worldwide
Press Release
•
updated: Jul 5, 2017
The growing global population demands a faster, more efficient medical system to improve the quality and accessibility of health care services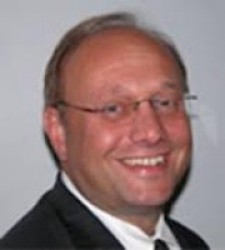 FORT LAUDERDALE, Fla. , July 5, 2017 (Newswire.com) - The advancement of remote patient monitoring (RPM) will change the future of healthcare to a fast-growing number of patients with diverse medical conditions, according to Dr. Steven R. Gerst. The application of mobile technology to medical services offers more options for patients to receive a customized level of medical attention. Further developments in telecommunication technology are anticipated to grow exponentially in the coming years.
Steven R. Gerst: The benefits of guiding healthcare toward telemedicine methods include patient costs, quality of life, as well as private practitioner personalization of services
Remote Patient Monitoring RPM demonstrates success in reducing individual patient costs and improving overall results. Removing the necessity to have local access to medical professionals, healthcare is now available in the home and has the capability to reach patients on a global scale.
The Center for Disease Control performed a study in 2011 and discovered 80 percent of adult patients who were administered to the Emergency Room for noncritical symptoms sought primary healthcare services. The average visit to the ER is between $1,500 and $3,000 whereas it costs approximately $150 for a regular visit to a primary physician. The reduction in costs when compared to a $49 telehealth evaluation is incredible.
Other factors adding to the attraction toward telemedicine for the patient include:
24/7 medical assistance access at home
RPM services save time spent in the doctor's office for minor ailments (i.e. allergies and colds)
No exposure to other patients' illnesses while waiting for the appointment
Less time required to take off from work with in-home medical access
Telehealth services also add an innovative marketing tool for medical professionals in private practice wishing to expand their patient network beyond their local community. Companies like CloudVisit provide medical marketing services and a telemedicine platform to help medical providers customize website design, copywriting, custom print materials, etc. This provides physicians the opportunity to offer new services to existing patients during this time of educating patients about the benefits of telemedicine.
Steven R. Gerst: Patients can now actively participate in the management of their personal healthcare needs with the use of cutting edge, yet user-friendly remote patient monitoring devices and tools.
Among the tools in development for telemedicine practice, mobile apps are already in use to connect patient and healthcare provider with a touch of a button. Developers of the Pager app designed their program to bring a qualified, informed healthcare provider physically to the patient's home, hearkening to the house call of years ago medical practice. Other similar apps include Doctors on Deman, MD Live (Walgreens), TelaDoc, and Amwell (United Healthcare and Anthem). These house call apps are only a sampling of the innovations to telemedicine offerings.
One of the top ten companies leading the telemedicine industry is Validic which offers a digital healthcare platform enabling fast and simple mobile health and clinical data access across all sections of wellness organizations. Analysts from Frost & Sullivan anticipate the platform to transform other services to include care coordination, chronic disease management, patient engagement, and interoperability.
Advancements in mobile technology and RPM tools will provide more methods for patient to health care provider interaction. The offerings telemedicine may provide could include:
Assisting providers in reaching diagnoses, managing health issues, and providing follow up care through remote communication online
Vigilant monitoring of chronic diseases, such as diabetes, asthma, cardiac, chronic obstructive lung diseases, obesity and even mental health conditions
Unprecedented access to secure patient data from the home to allow for efficient medical triage mechanisms and administration of the appropriate level of immediate care
Steven R. Gerst: There are still obstacles to the adoption of RPM and telemedicine
A year-long patient study was conducted putting RPM telemedicine to the test. Active participants were tested against a control group of patients with similar cases of heart failure diagnosis. Active participants in the study observed the following benefits:
An average annual cost saving of $8,375 per monitored patient
45 percent reduction in hospitalizations
A net 34 percent reduction in acute heart failure admissions
An overall satisfaction rate of 94 percent
However, Berg Insight suggests challenges persist in moving towards a telemedicine approach. Reports explain factors such as resistance to change among healthcare organizations, unbalanced incentive structures, and the financing of wireless technology have delayed the process of integrating remote health services.
Despite these circumstances, advocates for telemedicine encourage the adoption rate with incentive from clients and insurance companies, national health systems supporting RPM, and a shift to performance-based payment models.
Remote patient monitoring programs demonstrate tremendous potential to influence the cost of healthcare and to improve patient quality of healthcare. The benefits of RPM for the growing population of senior citizens is encouraging and empowering patients and their families to sustain a safe, healthy, independent life at home. The merging of technology and a hospital-based case management team will create a personal, custom made oversight of each patient's specific needs.
To learn more about the growth in remote health and home monitoring, visit: www.stevenrgerst.com or call Dr. Steven Gerst at 954-459-0832.
Source: Dr. Steven R. Gerst