Remanufacturing Industries Council Announces Historic Alliance of Remanufacturing Organizations
Press Release
-
updated: Feb 8, 2017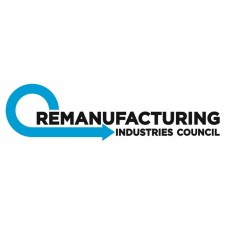 Rochester, New York, February 8, 2017 (Newswire.com) - ​​The Remanufacturing Industries Council (RIC) has signed a memorandum of understanding (MoU) with four remanufacturing business associations, each representing a different sector within the remanufacturing industry. The purpose of this MoU is to enhance information sharing between these parties and thereby contribute to the advancement of the entire remanufacturing industry. 
The MoU was signed by the Automotive Parts Remanufacturers Association (APRA), International Imaging Technology Council (I-ITC), Professional Electrical Apparatus Recyclers League (PEARL), and the Aeronautical Repair Station Association (ARSA). The MoU recognizes the long-standing partnership between these associations, fosters collaboration in the dissemination of news and information relevant to all reman sectors, and creates a framework for cooperation and support of strategic initiatives for advancing industry objectives in all sectors.
According to RIC Chairman Bill Davies, "the new Memorandum of Understanding between our organization and these sector associations marks an important step forward in RIC's ongoing efforts to Advocate, Educate, and Collaborate on behalf of the entire remanufacturing industry."
The Remanufacturing Industries Council provides leadership to the entire remanufacturing industry. They represent and advance the interests of the broader remanufacturing industry and provide a unified voice in an effort to address common challenges across all sectors.
These sentiments were echoed by members of each collaborating association. ARSA Executive Vice President Christian A. Klein suggests, "ARSA is pleased to be working with RIC and its partner organizations; we look forward to RIC serving as a bridge for trade associations, businesses, and learning institutions to enhance understanding on all sides, augment efficiencies for our member companies, and improve government policy – all of which will shape the next generation of engineers and technical personnel." With more than 400 members, ARSA is the only aeronautical association devoted to the unique needs of the global civil aviation maintenance industry."
Likewise, Joe Kripli, President of APRA—an organization marking its 75th anniversary with over 1,000 member companies—related, "This is another important step in APRA history. Our members will benefit from the collaborative efforts between all of these associations, and we look forward to working more closely with the RIC to support initiatives impacting all of remanufacturing."
Doug Powell, President at PEARL, shared how these efforts benefit the industry as a whole, relating that, "In a year when we expect our Reconditioning Standard to gain ANSI accreditation, we take great pride in also joining this group of like-minded organizations to create a more unified industry. We recognize the immense value of remanufacturing organizations coming together to support safe, reliable reconditioning practices industry-wide." PEARL represents over 70 companies in the electronic equipment industry, and is celebrating its 20th anniversary this year.  
Finally, Tricia Judge, Executive Director at the International Imaging Technology Council, said, "Remanufacturing is good for the environment, consumers and local economies, but the individual companies are constantly facing obstacles that, taken on individually, would be insurmountable.  That's why the RIC needs to be strong and active. Together, we can protect these vital industries and foster growth in all kinds of manufacturing sectors."
Founded in 2000, the Int'l ITC united a number of regional trade associations that had sprung up since the mid-1980s to serve the fledgling cartridge remanufacturing industry.  The Int'l ITC represents more than 600 companies that remanufacture and sell imaging supplies.
The MoU comes at a time when the remanufacturing industry is experiencing promising growth in all industry sectors, but still needs a unified voice in order to realize its full potential. In this light, RIC will continue its efforts to collaborate with other remanufacturing sector associations in its mission to advance the remanufacturing industry as a whole.
For more information, or to find out how your reman association can get involved, please contact Jenn Brake, Interim Director, at RICDirector@remancouncil.org or 585-475-4210.
Source: Remanufacturing Industries Council
---
Categories: Manufacturing, Production and Manufacturing
Tags: Aeronautical Repair Station Association, ARSA, Automotive Parts Remanufacturers Association, Golisano Institute for Sustainability, International Imaging Technology Council, Professional Electrical Apparatus Recyclers League, rebuilding, remanufacturing
---