Reed Smith LLP to Sponsor Keiretsu Forum Mid-Atlantic 6th Angel Capital Expo
Keiretsu Forum Mid-Atlantic welcomes Reed Smith as a sponsor of the 6th Annual Angel Capital Expo that will be held in Philadelphia on Wednesday, Oct. 17, 2018.
Press Release
-
updated: Oct 5, 2018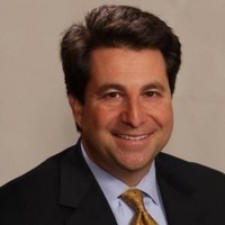 PHILADELPHIA, October 5, 2018 (Newswire.com) - Global law firm Reed Smith has agreed to serve as a sponsoring partner of the Sixth Annual Mid-Atlantic Angel Capital Expo, the premier gathering of the angel capital community, created to foster collaboration among angel groups and outreach to the larger investment community. As an active host sponsor to the New York City Chapter of Keiretsu Forum Mid-Atlantic, Reed Smith has been an ally in providing highly collaborative due-diligence and valuable insights to portfolio companies and investing members. 
"Reed Smith brings a breadth of experience with patent, trademark and FDA approvals to Keiretsu Forum investors, as well as to portfolio companies that receive funding," said Gerry DiFiore, a partner in Reed Smith's Global Corporate Group. "The Angel Capital Expo is an opportunity to network and collaborate with over 250 angel investors from around the region and several high-quality presenting companies. The quality of exchanges at this Expo make it a valuable opportunity."
"Keiretsu Forum is grateful for Reed Smith's support as an Angel Capital Expo sponsor," says Howard Lubert, Keiretsu Forum Mid-Atlantic co-founder. "Reed Smith understands the importance of nurturing emerging business. Expo will assemble investors from four Mid-Atlantic chapters who share this goal. Reed Smith will be positioned to offer valuable insights to members from across the region."
Keiretsu Forum Mid-Atlantic, formed in 2011 and comprised of the Philadelphia, Washington, D.C., Metro, Pittsburgh and New York chapters, is committed to being the most successful and distinguished private equity angel investment organization in the region. Keiretsu Forum Mid-Atlantic is part of Keiretsu Forum, the world's largest and most active investment community of early-stage angel investors. Founded in California in 2000, Keiretsu Forum now includes 53 chapters on three continents. For more information, visit http://keiretsuforum-midatlantic.com/.
About Reed Smith
Reed Smith is a global law firm dedicated to providing quality business solutions, not just legal answers. With long-standing relationships, an international outlook and collaborative structure, Reed Smith is a strategic partner in the resolution of complex disputes, transactions and regulatory matters.
Source: Keiretsu Forum Mid-Atlantic
---
Categories: Venture Funding
Tags: Angel Capital, Angel Investment, Business Development, Business Growth, Entrepreneur, Small Business, Startup, Venture Capital
---