Keiretsu Forum Expects to Fuel the Record Growth in Early-Stage Investments at 7th Annual Investor Capital Expo in Philadelphia
Press Release
•
updated: Oct 15, 2019
Keiretsu Forum is the world's largest and most active investment community of early-stage angel investors. On Wednesday, October 16, 2019, at the Union League of Philadelphia, they will present high-quality early-stage opportunities to over 200 accredited angel investors.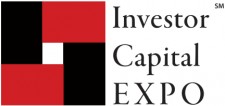 PHILADELPHIA, October 15, 2019 (Newswire.com) - Over 200 accredited angel investors from various North American Keiretsu regions will join active Mid-Atlantic investors at the 7th Annual Investor Capital Expo, presented by Keiretsu Forum Mid-Atlantic. Twelve carefully screened early-stage entrepreneurs will pitch investors on Wednesday, October 16, 2019, at the Union League of Philadelphia. Each presenting company has a completed Due Diligence Report and Investment Package. In addition to exceptional deal-flow and networking, angel investors will receive valuable insights through an Investor Academy workshop and Keynote Panel that will explore important advances and developing processes for university technology commercialization. All accredited angel investors are welcome. Incentives are provided to partner angel groups, students, and new members.
"Since 2011, Keiretsu Forum Mid-Atlantic and South-East Chapters have provided resources, mentoring, and funding to entrepreneurs while delivering investor members with the highest quality deal flow as well as exclusive educational and networking opportunities," says Howard Lubert, Co-Founder of Keiretsu Forum Mid-Atlantic. In 2018 the North American Keiretsu Forum Regions received over 2,000 unsolicited entrepreneur applications, conducted well over 900 screening interviews, and invited 270 finalists to present to members in 32 chapters. In the Mid-Atlantic Region there were more than 315 applications, 130 screening sessions and 40 finalists invited to present at the monthly Forum meetings. A testament to this well-oiled machine is that members invested over $7 Million in 32 of those deals and added 34 follow-on investments in portfolio companies in 2018.
The rate of investment in deals (80%) and the level of investment is indicative of the positive picture for angel investing across the United States. The trend strengthened in the first quarter of 2019. According to a report released by PitchBook-NVCA Venture Monitor, the first quarter of 2019 demonstrated signs that this year would be another very active year for investing. The report revealed that the Mid-Atlantic region experienced a 30% rise in the national share of capital investment. The data verifies that it is a founder-friendly fundraising environment, and Keiretsu Forum is leading the way.
A few weeks ago, PitchBook updated their perspective with second-quarter Global League Tables. Keiretsu Forum is one of the top five investor groups in five of the measured sectors: Software (ranked 5th), Healthcare Devices & Supplies (ranted 1st), Healthcare Services (ranked 1st), IT Hardware (ranked 1st), and Other (ranked 1st). "There are few active angel groups that invest in a broad range of silos," reports Howard Lubert. "Most focus on a specific silo." In the first half of 2019, Keiretsu Forum leads the pack in Early-Stage investment deals with a reported 41.
As the 2019 Investment Capital Expo approaches, Howard Lubert continues to build upon a strong foundation of successes that began in the nascent biotech industry and grew through the golden age of tech startups. For this year's Expo, Howard has curated a panel to explore university technology commercialization. The discussion will be led by Keith Marmer, Executive Director, Associate Vice President for Technology & Venture Commercialization at the University of Utah, will explore this topic with attending investors. Keith Marmer oversees an array of functions at the University of Utah, including invention analysis, patenting, licensing, starting new companies, providing seed grants, and other programs to support innovation and entrepreneurship. Marmer will explore the balance of societal benefits, economic development, business partnerships, and entrepreneurial opportunity.
Entrepreneurs are not only seeking funding from angel investors; they also compete for the distinguished honor of being selected as the 2019 Stephen M. Goodman Most Valued Company Award Winner. Attending investors are given $1 Million bills and; after listening to pitches and networking with the entrepreneurs, they use those bills to vote for up to three companies to determine a winner of the Stephen M. Goodman Most Valued Company Award. In 1969 the then young Philadelphia lawyer, Stephen Goodman, began representing emerging companies. Mr. Goodman believed in encouraging entrepreneurs and the importance of developing innovation. Over the course of his prestigious career at Morgan Lewis and in creating the Philadelphia Angel Venture Fair, Mr. Goodman was nicknamed the Godfather of Philadelphia Startups. It is in the spirit of Mr. Goodman's vision and keen skills with emerging businesses that Keiretsu Forum Mid-Atlantic named our Most Valued Company recognition after Mr. Stephen M. Goodman.
In 2018, Pittsburgh-based Carmell Therapeutics was recognized as the Stephen M. Goodman Most Valued Company winner. Carmell creates patented technology used as both a bone healing accelerant and a tissue healing accelerant. These accelerants, which came out of work at Carnegie Mellon University, improve a patient's quality of life while also reducing costs in the healthcare system. "For us to come out as the most valuable company is meaningful because it gives validation that we have put together all the necessary pieces to be successful going forward," says Randy Hubbell, President, and CEO of Carmell Therapeutics. "Exposure at Expo and winning the Goodman Award gave us the fuel needed to reach key FDA milestones, create value, and develop a regulator platform to get institutional investments for Phase Three clinical trials."
The Investor Capital Expo is open to all accredited angel investors. Keiretsu Forum Mid-Atlantic and South-East have negotiated syndication treaties with over 30 angel investment groups including the PA Angel Network, Angel Pool, Mid-Atlantic Diamond Ventures, Angel Venture Forum-DC, the Philadelphia-Israel Chamber of Commerce (PA, DE, NJ), PACT, and Mid-Atlantic Bio Angels to name a few.
Program details:
Presentations – LIFE SCIENCES, TECHNOLOGY, CONSUMER PRODUCTS, ETC.
Lunch & Expo Center
Panel Discussion – "Harvesting Tech Transfer for Fun and Profit"
WCU Early Stage University Fast Pitch Presentations – Top 2 Finalists
Investor Workshop – Alternative Group Investment Vehicles
Exhibit Hall – Cast Your Votes for the Most Valued Company
Announcement of the Most Valued Company and Final Announcements
Presenting Companies:
Syccure, Tom Capola, CEO – NY
SILO: Tech – Corporate Cyber Security Platform
One Line Pitch: Syccure is a cyber security startup that is building next-generation software-defined perimeter (SDP) security solutions engineered from the ground for today's complex, cloud based environments.
gel-e, Larry Tiffany, CEO – MD
SILO: Life Science – Bleeding Management Platform
One Line Pitch: gel-e has developed an advanced wound treatment platform being leveraged for rapid and reliable bleeding management. gel-e's versatile hemostatic product line targets vascular closure, military/trauma, surgical and even consumer applications.
UbiQD, Hunter McDaniel, CEO – NM
SILO: Tech – Quantum Dot Window Films
One Line Pitch: UbiQD will be the leader in large-area markets for quantum dots, and in doing so become largest worldwide quantum dot manufacturer/supplier. UbiQD, Inc. developed a safe, low-cost, and reliable nanotechnology, and is first applying it in greenhouses to red-shift the sun's spectrum for improved crop yield. ​
Seneca Therapeutics, Paul Hallenbeck, Pres. & CEO – PA
SILO: Life Science – Oncolytic Virus Cancer Therapy
One Line Pitch: Seneca Therapeutics' therapy, SVV, has the potential to at least double the number of cancer patients that can be successfully treated by checkpoint inhibitors like Keytruda. This will be a leap forward for patients and of high interest to strategic partners and acquirers.
TraDove, Kent Yan, CEO - CA
SILO: Tech – B2B Social Networking Platform
One Line Pitch: TraDove provides business social network and blockchain payment solution that connects B2B buyers and sellers around the world. Employing its own blockchain and AI-driven social networking technologies, TraDove allows its users to shorten the corporate buyer-seller discovery and due diligence cycle, build trust in B2B payment and reduce banking cost.
Pattern Computer, Brad Holtz, Co-Founder – WA
SILO: Tech – Data Pattern Discovery Platform
Two-Line Company Summary: Pattern Computer is a proprietary computing system, optimized across hardware and software for the discovery of correlations and interactions within complex, high-order data. We call these "pattern discoveries".
Sphinx Smarthead, Yechiel Kurtz, CEO – Israel
SILO: Consumer – Head Lice Treatment Device
One Line Pitch: Sphinx developed a consumer medical device providing a highly effective, 15-min. natural treatment for head lice (a multi $bln market). The Sphinx team has over 85 years of combined experience with several successful exits, and is raising $3.5M to commercialize its product and generate sales during 2020.
Plantt, Mike Boese, CEO – CA
SILO: Tech – E-Commerce Platform for Nurseries
Two-Line Company Summary: Plantt is a marketplace for landscape and garden goods and services. Similar to Opentable, Mindbody and Slice, we are building marketplace traction (supply side) by providing a turnkey e-commerce solution for local garden centers and driving traffic (demand side) to garden center storefronts via Plantt.com.
MAXTERIAL, Amy Haghdoost, President – CA
SILO: Tech – Green Chemical Coating Platform
One Line Pitch: Maxterial is a green chemical company pursuing a business model like that of Teflon. Their bioinspired coatings offer solutions for a myriad of billion-dollar problems including corrosion, and food, dirt and ice buildup.​
OtoNexus, Caitlin Cameron, CEO – WA
SILO: Life Science – Ear Infection Diagnose Device
Two-Line Company Summary: OtoNexus is developing a ground-breaking, patented, Doppler ultrasound medical device to instantly & accurately diagnose middle ear infections (Otitis Media) in children & adults. 17.6 Million patient visits/year are coded to OM costing more than $5 Billion/year (1996; $12-15B now), yet clinical studies show a 50% error rate in diagnosis.
Bridge Therapeutics, Tim Peara, President – AL
SILO: Life Science – Safer Pain Drugs
One Line Pitch: Bridge aims to capture a large share of the $17B addiction and chronic pain markets with safer and more effective drugs than Opioids. Bridge's core activities are to develop, patent and obtain regulatory approval for its first two drugs, plus a pipeline of ten more.

# # #
Contact: Cindi Sutera
AMS Communications
610-613-2773
Source: Keiretsu Forum Mid-Atlantic