Reduce the Financial Risk of College With Alternative Repayment Options Explained by the American Financial Benefits Center
Press Release
•
updated: Nov 12, 2018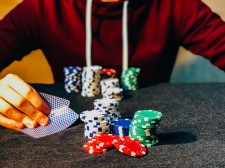 EMERYVILLE, Calif., November 12, 2018 (Newswire.com) - Pursuing higher education has become expensive enough that students need to research to be sure the risk is worth it. Students who choose to pursue alternative postsecondary education options, like for-profit universities or online universities, may find their school closing midway through the school year and their finances closed for life. Luckily the public is becoming more aware of these problems and has started to confront them. Recently, the attorneys general of several states asked that many borrowers be forgiven of their student loans due to the schools shutting down and cutting off the borrower's future education. While borrowers shouldn't rely on the attorneys general of several states to advocate for them, situations like this show that postsecondary education is getting more complicated and difficult to manage. This action shows that there may be several methods of removing student loan debt if borrowers knew where to look. American Financial Benefits Center (AFBC), a document preparation company, advises that borrowers research their school's accreditation, reputation and repayment methods in order to reduce the risk.
"There may be hope yet for borrowers who are confused about the educational landscape," said Sara Molina, manager at AFBC. "With the right information, students may be able to persevere through their student loans no matter their education plan."
With the right information, students may be able to persevere through their student loans no matter their education plan.

Sara Molina, Manager at AFBC
Students may be able to reduce their risk by researching their college's accreditation ahead of time. Researching whether a college is accredited and determining whether its staff and class list make sense to the student's ambitions can begin the search for a college's legitimacy. Students should check for national, regional and program certification, especially for online programs. Without proper accreditation, a university degree may fail to grant the skills that students need to prove to employers that they have adequate skills.
Another way that accreditation reduces risk is by giving students access to federal loans. Federal loans generally receive lower interest rates and have better options for repayment such as income-driven repayment plans (IDRs) that can help borrowers reduce their monthly student loan payments to 10 to 15 percent of their monthly discretionary income. IDRs lead to student loan forgiveness after 20 to 25 years of continued enrollment, so they can be viewed as an effective long-term strategy for borrowers. By planning for IDRs, a borrower may be able to reduce their monthly repayment to be more flexible and obtain more control over their finances.
"We want borrowers to know the options available to them that can potentially reduce risk," said Molina. "Whether a borrower can find forgiveness in the right repayment plan or whether they just need some good advice, we would like our clients to have available the tools to determine the best way to pay off their student loans."
About American Financial Benefits Center
American Financial Benefits Center is a document preparation company that helps clients apply for federal student loan repayment plans that fit their personal financial and student loan situation. Through its strict customer service guidelines, the company strives for the highest levels of honesty and integrity.
Each AFBC telephone representative has received the Certified Student Loan Professional certification through the International Association of Professional Debt Arbitrators (IAPDA).
American Financial Benefits Center Newsroom
Contact
To learn more about American Financial Benefits Center, please contact:
American Financial Benefits Center
1900 Powell Street #600
Emeryville, CA 94608
1-800-488-1490
info@afbcenter.com
Source: American Financial Benefits Center
Related Media
Additional Links