RapportBoost.AI Names Megan Vizzini Vice President of Customer Success
Startup Executive to spearhead customer success, sales and marketing departments
Press Release
-
updated: Nov 2, 2017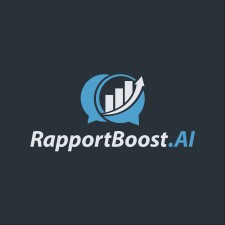 Los Angeles, CA, November 2, 2017 (Newswire.com) - RapportBoost.AI, a Los Angeles based start-up that applies Artificial Intelligence to Conversational Commerce, announced today the naming of Megan Vizzini as its Vice President of Customer Success.
She will spearhead customer success, sales and marketing initiatives on behalf of the company.
"Megan is passionate about helping enterprises leverage technology and grow," said Tony Medrano, Co-Founder and CEO of RapportBoost.AI. "She makes complex solutions approachable, shows meaningful business impact, and fosters tight-knit relationships with clients. I saw this first hand when we worked together at Boopsie, a mobile Platform-as-a-Service company, and am excited to have her aboard at RapportBoost.AI."
"Megan knows how to build long-term relationships with some of the largest companies in the world," says Dr. David Clementz, former CIO of Chevron-Texaco and EVP of EDS. "It's a pleasure to work with her at such an innovative A.I. company."
Prior to joining RapportBoost.AI, Vizzini served as Vice President of Sales, Marketing and Customer Support at Boopsie. In addition to growing and mentoring the sales, marketing, and support teams, she was an individual contributor in large strategic deals and partnerships with particular focus in launching the company into new markets. Vizzini was an essential force behind its acquisition in 2015.
Before pivoting to the tech field, Vizzini worked at various law firms, Thomson Reuters, in client service at the iDTech contact center, and held editorial positions at a top IP legal publication. She received her law degree from Santa Clara University and bachelors of arts degree from UC Santa Cruz.
"RapportBoost.AI is the data science and technology leader in providing actionable insights to live chat sales personnel," said Vizzini. "We can test long-held assumptions about online sales best practices and can quantitatively tell organizations where they are missing opportunities, and — more importantly — how to capture this lost revenue. I'm excited for what we'll be able to do for our clients and look forward to doing my part."
About RapportBoost.AI
RapportBoost.AI is an Artificial Intelligence and Conversational Commerce company that optimizes live chat sales to deliver dramatic and sustained impact to its clients' key performance indicators. RapportBoost.AI's platform can be configured to measure and improve any chat-related outcome important to an online brand. Learn more about how to optimize live chat sales for your brand from the team at RapportBoost.AI.
Source: RapportBoost.AI
---
Categories: Customer Relationship Management, e-Commerce, Computers and Software, Internet and e-Commerce, Artificial Intelligence and Expert Systems
Tags: A.I., conversational commerce, data, live chat, marketing
---