Quality Cancer Care Alliance Expands to Nevada With Cancer Care Specialists
Press Release
•
Apr 12, 2023
Multidisciplinary, Independent Community Oncology & Hematology Center, Cancer Care Specialists of Reno, Nevada, adds to the Alliance's Ever-Growing National Footprint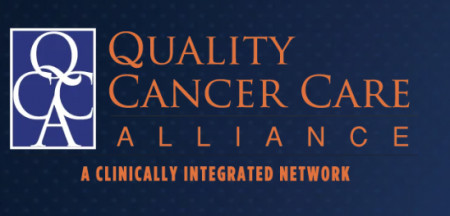 PUYALLUP, Wash., April 12, 2023 (Newswire.com) - The Quality Cancer Care Alliance (QCCA) Network, a consortium of independently owned and operated oncology care practices, welcomes Cancer Care Specialists, based in Reno, Nevada, to the group.
A unique partnership between Alpine Hematology-Oncology and Reno Oncology Consultants resulted in the creation of Cancer Care Specialists in 2015. The group is highly focused on ensuring that its community has access to every possible tool to treat cancer and blood disorders. As a result, the group delivers higher-quality outcomes and better quality of life for survivors.
"Our partnership with QCCA is a testament to our organization's vision to transform the Oncology and Hematology treatment experience through a culture of compassion, innovation, quality, and excellence. We are thrilled to find a partner that shares the same focus on delivering quality and value-based treatment for cancer and blood disorders. The patients in our community will greatly benefit from the increased access to clinical trials, peer collaboration, and sharing operational best practices," states COO, Welsey Falconer.
QCCA offers its members access to strategic partnerships, innovative operational solutions, data projects, research networks, and trials and fosters the development of new tools and shared best practices across 129 sites in 15 states. Dr. Sibel Blau, M.D., President and CEO of QCCA, states, "Our model provides world-class cancer care in independent community oncology, that combines patient-focused decision-making, just-in-time clinical trial access, and true physician autonomy, empowering our network of practices to truly deliver value-based care. We are delighted that CCS had joined our organization, extending not only our geographic footprint but adding a wealth of knowledge to our nearly 500-provider strong alliance."
QCCA is the only fully independent national network that brings together practices under a collaborative relationship, without acquisition or consolidation under a single tax identification structure. As such, members can continue to focus on their individual missions while being able to use collaborative tools to utilize clinical pathways and share data for more effective and cost-efficient ways to improve the quality of care and expand and increase access to trials under an organized research network.
To learn more about QCCA, click here: http://qccalliance.com
To read about CCS, click here: https://www.ccsreno.com/about-ccs
Source: QCCA