Multi-Location Cancer Care Northwest Joins Quality Cancer Care Alliance to Further Its Mission of Delivering High Specialized Customized Care to Patients
Press Release
•
Apr 18, 2023
With multiple locations in Washington and Idaho, Cancer Care Northwest Expands Its Ability to Deliver Best Practices to Those Communities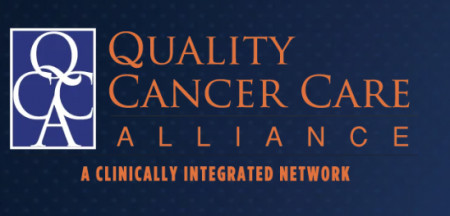 PUYALLUP, Wash., April 18, 2023 (Newswire.com) - With the addition of Cancer Care Northwest, Quality Cancer Care Alliance (QCCA) Network grows its consortium to 19 practices at 129 sites over 15 States.
Welcoming Cancer Care Northwest to the group, QCCA adds an integrated team of leading cancer specialists with extensive experience and specialized training in oncology and related fields. CCNW offers a unique collaborative model that increases efficiencies, reduces patient stress, and most importantly, ensures optimal results.
"CCNW is pleased to be joining QCCA. We feel it is important to collaborate with other oncology practices so we all can learn each other's best practices and bring those to the regions that we serve. We also see the value of the work QCCA has done to enhance relationships with ancillary healthcare partners helping to support oncology practices. We look forward to both participating and learning from other like-minded oncology groups," says Rod Emerson, CEO, Cancer Care Northwest.
"We are delighted to welcome another remarkable practice into the Alliance. CCNW's membership means greater collaboration across our group and better access for patients to the very best in care in the Northwest," says Dr. Sibel Blau, M.D., President and CEO of QCCA. "Together we are able to develop the most effective therapies and expand cancer care research in the service of our patients. CCNW joining our group further strengthens our collective mission and ability to deliver results."
QCCA is the only fully independent national network that brings together practices under a collaborative relationship, without acquisition or consolidation under a single tax identification structure. As such, members can continue to focus on their individual missions while being able to use collaborative tools to utilize clinical pathways and share data for more effective and cost-efficient ways to improve the quality of care and expand and increase access to trials under an organized research network.
To learn more about QCCA, click here: http://qccalliance.com
To read about CCNW, click here: https://www.cancercarenorthwest.com/
Source: QCCA