PropLogix Launches Weekly Real Estate News Series, Four Stories
Press Release
•
Mar 3, 2022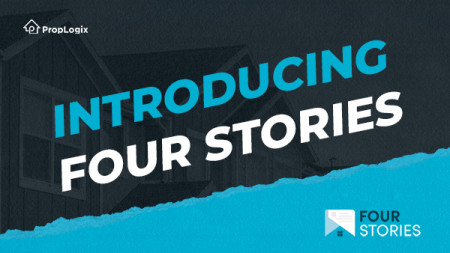 SARASOTA, Fla., March 3, 2022 (Newswire.com) - PropLogix is announcing the launch of its weekly real estate news series, Four Stories. As the name suggests, each episode will feature four of the top stories from the real estate, mortgage, and title industries curated specifically for real estate professionals.
The series, which is hosted by PropLogix Creative Director Jordan Norris, will also feature special guests from the title, mortgage, and real estate industries for more context on market news. The show's first guest is Cory Banks, a top loan originator with Cross Country Mortgage in Sarasota.
New episodes will be available on Thursdays via Apple podcast and Spotify, and a behind-the-scenes video will be added to the company's YouTube channel. Viewers can also subscribe to get episodes sent directly to their inbox as soon as it's live. Subscribe to Four Stories here.
If you're interested in being a featured guest on the show, contact Jordan Norris at four.stories@proplogix.com.
Source: PropLogix