PropLogix Acquires TFG Property Reports, Mobile Notary Network
Press Release
•
Jul 14, 2022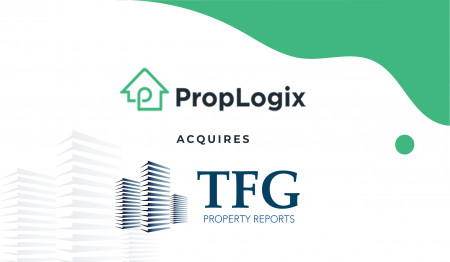 SARASOTA, Fla., July 14, 2022 (Newswire.com) - PropLogix, a title and settlement solutions provider, has acquired TFG Property Reports, including their mobile notary network.
The mobile notary network is made up of more than 2,500 highly vetted notary professionals that span across the U.S. and Puerto Rico. Thanks to the acquisition, PropLogix will now make mobile notary services available to their customers with the benefit of the ability to schedule mobile signings on weekends, evenings, and even same-day in many cases.
All 28 employees of TFG Property Reports, including property researchers, title examiners, and mobile signing coordinators, were welcomed to the PropLogix team. Since both companies work directly with title professionals and have crossover in their service offerings, it made for an easy transition.
"We took our time to ensure this acquisition was the right fit for us. Not only were we excited to bring on their talented team, but we are so pleased to bring this network to our customers. Having this network at their fingertips will surely help make their job a little easier, and that's what our goal has always been," said Jesse Biter, CEO, and co-founder of PropLogix.
This brings PropLogix to more than 400 employees and 15 various services designed to help title agents and real estate attorneys operate more efficiently.
For those interested in scheduling a mobile notary appointment, you can do it here.
About PropLogix
PropLogix helps title professionals with title production services like Municipal Lien Searches, HOA research, Tax Certificates, and more. They are committed to helping title professionals grow through their services, technology, and educational offerings.
Source: PropLogix